Reassessing Democracy: Contemporary Christian and Islamic Perspectives
---
A Canopy Forum Thematic Series
September 2023
Parliament of the World's Religions Conference, August 2023. Photo courtesy Whittney Barth.
Many are engaged in soul-searching about democracy, including how to save it. This is no less true for communities of faith in the U.S. and around the world. What are the contours of these discussions within Christian and Muslim communities? This panel will bring together four experts, two speaking about each religious tradition, to identify the roots and range of stances taken toward democracy by religious adherents—by those who engage sympathetically, critically, or even with hostility. With a focus on both domestic (U.S.) and international examples, the panel will cover topics such as the Catholic integralist challenge, controversies in Global Anglicanism, transnational conversations among Muslims in Middle Eastern and American contexts, and differences and similarities between dominant Sunni and Shi`a clerical traditions.
This series originated as a panel discussion hosted by the Center for the Study of Law and Religion at the Parliament of the World's Religions in August 2023.
---
"Reassessing Democracy: Contemporary Christian and Islamic Perspectives"
September 15, 2023
"How do religious communities approach democracy? What religious beliefs, practices, and histories inform those views? And what does democracy look like when viewed through any number of religious lenses? The Center for the Study of Law and Religion recently convened a panel during the Parliament of the World's Religions in Chicago to discuss these questions as they play out within contemporary Christian and Muslim communities. The 2023 Parliament brought together thousands of people from around the world…"
---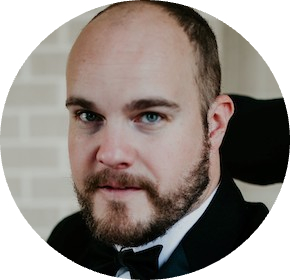 "Three Contemporary Catholic Approaches to Democracy"
September 19, 2023
"There is no single Catholic political philosophy. Some intellectuals, like twentieth-century philosopher Heinrich Rommen, have even suggested that 'Catholic political philosophy' is a contradiction in terms, given the centrality of natural law and reason to Catholic social thought. In light of the prevailing diversity, I want to describe three Catholic approaches to democracy in order of how much change they demand from the status quo..."
---

"POWR Talk: What does Islam say about democracy?"
September 21, 2023
"Since the 9.11 attacks and subsequent Global War on Terror, one of the major fields of study related to Islam in the United States and Western world more broadly has been the religion's relationship with democracy. Complicating this question, of course, is the fact that Islam, aside from containing two main sects and several other sub-sects, can and has been interpreted in a variety of ways. There is no pope in the Islamic tradition, which allows for Muslim and non-Muslim commentators alike to give unnuanced and often unpopular views about the relationship between Islam and democracy…"
---

Elisabeth Rain Kincaid, PhD is Legendre-Soulé Chair in Business Ethics & Director of the Center for Ethics and Economic Justice at Loyola University in New Orleans. Her research and teaching focus on virtue ethics, business ethics, and the intersection of law and theology, drawing upon Aquinas, the Spanish Scholastics, and contemporary philosophy of law.
---
Najeeba Syeed is El-Hibri inaugural endowed chair and executive director of Augsburg University's Interfaith Institute. An award-winning educator, she has taught extensively on interreligious education and published articles on faith and community-based conflict resolution, restorative justice, and interfaith just peacemaking.
---