Thursday, March 3 at 12:00pm EST
A virtual conference sponsored by Canopy Forum of the Center for the Study of Law and Religion at Emory (CSLR) featuring scholars, experts and practitioners on the topic of religious arbitration.
---
This virtual conference sponsored by the Canopy Forum of the Center for the Study of Law and Religion at Emory (CSLR) brought together scholars, experts and practitioners to examine key trends, practices, and problems related to arbitration tribunals in religious communities in the United States, such as:
What does religious arbitration look like in various communities and jurisdictions in the United States?
Should religious arbitration be allowed in the United States?
What are the potential benefits of such tribunals for the parties who use them, the religious traditions that run them, and the US legal system with which they coexist?
How can the US legal system and religious arbitration tribunals strike a balance between granting parties the freedom to choose a forum for their legal disputes while also protecting the rights and interests of vulnerable parties?
Whether and to what extent is religious arbitration consistent with the principles of religious freedom and of separation of church and state?
While many of these questions are not unique to religious arbitration, they are especially salient when posed in the context of faith-based dispute resolution processes that are designed not only to resolve disputes, but to do so in ways that promote shared religious principles and values.
During the live-streamed virtual conference on Thursday, March 3rd, 12–2pm ET, participants presented a 3-minute summary of their key arguments. Both the videos of these presentations and accompanying essays will be published below.
---
Conference Organizer
Lee Ann Bambach is a Senior Fellow at the Center for the Study of Law and Religion and Adjunct Professor at Emory Law School. Her research focuses on the intersection of religious law and secular law, with a particular emphasis on Islamic law, especially faith-based dispute resolution and Islamic finance. She clerked for the late Honorable Sam J. Ervin III of the Fourth Circuit and worked in the D.C. office of Latham & Watkins.
---
A. Foundations of Religious Arbitration and Dispute Resolution
---
"A Legal Analysis of Religious Arbitration"
Professor Ron Colombo teaches corporate and securities law courses at Hofstra Law School. His scholarship has focused on issues ranging from securities fraud to religious liberty. Before joining the Hofstra faculty, Professor Colombo served as VP and counsel for Morgan Stanley & Co., Inc. Prior to that, he practiced at the New York office of Sullivan & Cromwell. Professor Colombo graduated, magna cum laude, from NYU School of Law. He clerked for Judge Jerry E. Smith of the Fifth Circuit.
---
"How American Legal Norms Impact the Beth Din Process"
Chaim Saiman holds a Chair in Jewish law at Villanova University's Charles Widger Law School. He teaches Jewish law, contracts and insurance and sits as rabbinical court judge with the Beth Din of America. Chaim has served as an expert witness in insurance law and Jewish law in federal court and is the author of Halakhah: The Rabbinic Idea of Law.
---
"Guiding Christians to the Best Conciliation Process and Preparing Them to Participate Well in It"
Candace McCune is a Colorado attorney with litigation experience since 1987. Since 2006, she has limited her practice to mediation and arbitration. McCune is the Founder and Director of Conciliation Ministries of Colorado, Mentor/Instructor for Peacemaker Ministries, and a member of the Christian Legal Society. She served on Group Reconciliation team with AoR then created online conflict coaching and mediation presence. She is a certified Christian Conciliator with the ICC and a Certified Christian Reconciler with RW360.
---
"Who Arbitrates? Arbitrator Qualification Clauses in Religious Arbitration Agreements"
Michael Helfand is the Vice Dean for Faculty and Research, Brenden Mann Foundation Chair in Law and Religion, and Co-Director, Nootbaar Institute for Law, Religion & Ethics at Pepperdine Caruso School of Law. He is also a Visiting Professor and Oscar M. Ruebhausen Distinguished Fellow at Yale Law School, and a Senior Fellow at the Shalom Hartman Institute. He serves as a Board Member, Arbitrator and Consultant at the Beth Din (Rabbinical Court) of America.
---
"Secular Law and Equity in Beth Din Decisions"
Rabbi Shlomo Weissmann is the Menahel (Director) of the Beth Din of America. He received rabbinical ordination from RIETS in 2001 and advanced rabbinical ordination (Yadin Yadin) in 2014. He is a graduate of Columbia Law School, where he was a Harlan Fiske Stone Scholar. Prior to his association with the Beth Din of America, Rabbi Weissmann worked as an attorney at several prominent law firms, including Debevoise and Plimpton LLP.
---
B. Religious Arbitration and Dispute Resolution in Action
---
"The Canon Law of Arbitration"
Dr. Charles J. Reid, Jr., is a Professor of Law who has published widely on the history of canon law. In 2004, he published Power Over the Body, Equality in the Family: Rights and Domestic Relations in Medieval Canon Law (Eerdmans). He has also served as a tribunal judge in the courts of canon law.
---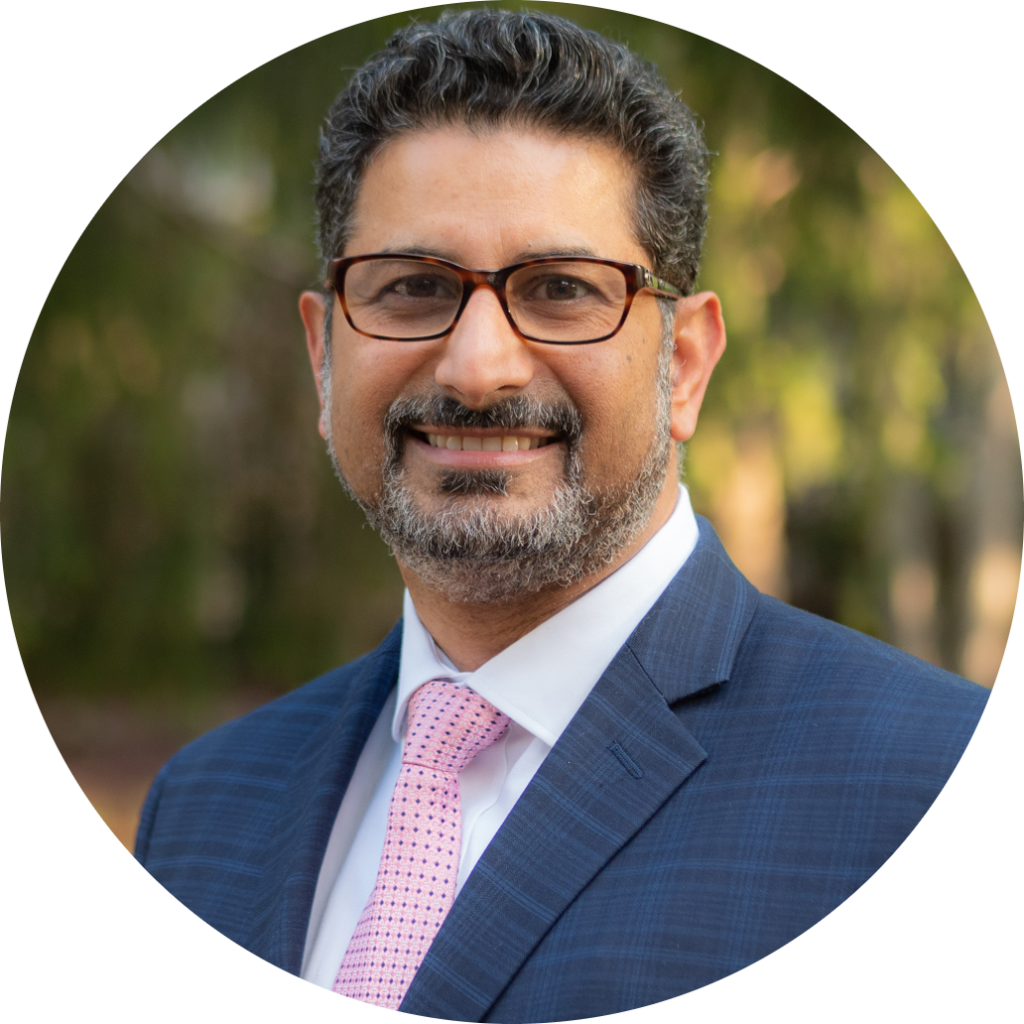 "Religious Arbitration in Mosque Disputes"
Azam Nizamuddin is General Counsel of the American Trust Corporation – NAIT, where he oversees the legal department in the areas of real estate, tax-exemptions, not for profit law, corporate transactions, and litigation strategy. Mr. Nizamuddin is also Of Counsel with Gardiner, Koch, Weisberg and Wrona, a national litigation firm. Previously, Mr. Nizamuddin worked as a litigator with D'Ancona & Pflaum, Regas, Frezados and Harp, and as a solo, advising companies and individuals in the areas of general liability, commercial litigation, shareholder disputes, real estate, employment law, and family law. He is a member of the DuPage County Bar Association, the Illinois State Bar Association, the Association of Corporate Counsel, and the Muslim Bar Association. He is the former Chair of the Civil Law Section of the DCBA and the former Editor in Chief of the DCBA Journal, the Brief.
---
"Technology in Service of Biblical Dispute Resolution: The Peacemaker App – A Conversational Approach to Effective Reconciliation"
P. Brian Noble is an everyday guy who loves Jesus and cares deeply about people's relationships. He is the CEO of Peacemaker Ministries, and has been an ordained minister for over 25 years. Brian proclaims hope through the gospel message as the Holy Spirit empowers believers in their daily life. He is the author of three published books, The Path of a Peacemaker, Daily Wisdom for Peacemaking, and Living Reconciled, and several other resources that aide with navigating conflict biblically.
---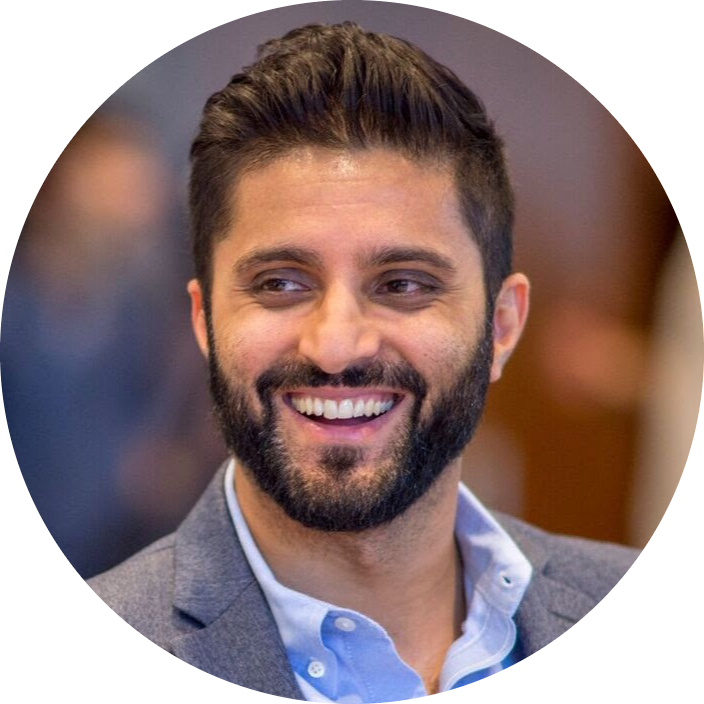 "Promoting the Peaceful Resolution of Disputes in the Shia Ismaili Muslim Community – A Holistic Approach"
Shan Momin is the Executive Officer for the Aga Khan International Conciliation and Arbitration Board where he develops and implements strategy, as well as oversees its global mediation training. He has experience in family and commercial law, and has served as legal counsel for the largest government agency in Georgia, where he provided legal guidance, direction, and input on the business practices for the agency and its various offices in accordance with legal and policy requirements.
---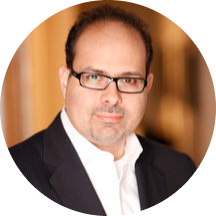 "A Proposal for a Muslim American Alternative Disupte Resolution and Mediation Center"
Abed Awad is an attorney in New York and New Jersey and an international expert in Islamic law and the laws of Muslim countries. He is AV rated by Martindale and is a fellow of the International Academy of Matrimonial Lawyers. Mr. Awad was an adjunct professor at Rutgers University Law School from 2003-2020. Mr. Awad is the founder of Shariawiz, an online portal for Muslim-American estate planning.
---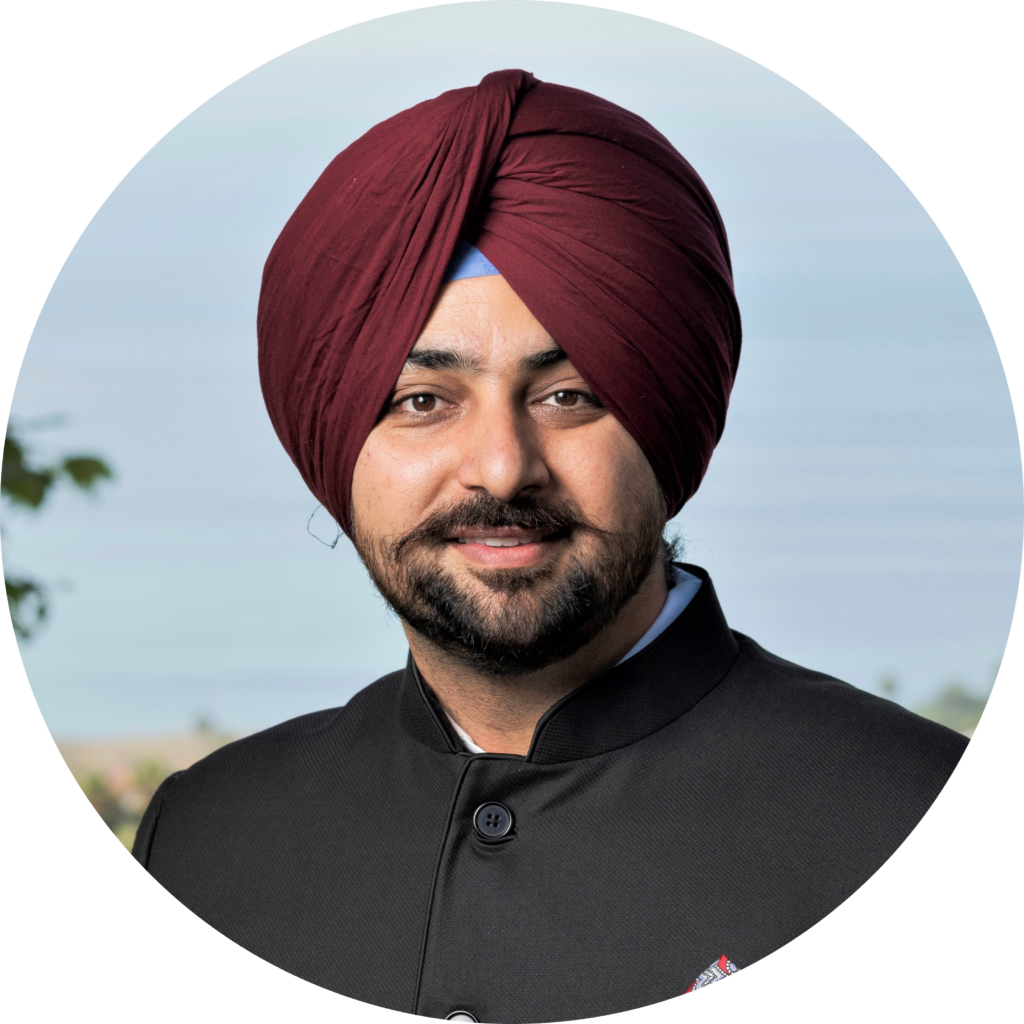 "Dispute Resolution in the Sikh Community"
Sukhsimranjit Singh is the Judge Danny Weinstein Managing Director of the Straus Institute for Dispute Resolution and associate professor of law and practice at Pepperdine Caruso School of Law where he also directs the LLM program in dispute resolution. He has successfully mediated high profile religious cases as well cases involving more than a hundred parties. Singh has a doctorate and an LLM in dispute resolution and has clerked with Chief Justice of India. He can be reached at singhadr.com.
---
C. Enforcing Religious Arbitration and Conciliation Agreements under US Law
---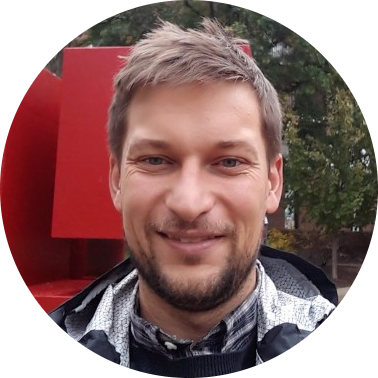 "Scientology and Religious Arbitration: Reporting on the Legal Front Lines"
Tony Ortega is the former editor in chief of The Village Voice (2007-2012) and has been reporting on Scientology for more than 25 years for publications, most recently at The Daily Beast. He appeared in Alex Gibney's 2015 HBO documentary about Scientology, "Going Clear," as well as on Leah Remini's A&E series, "Scientology and the Aftermath." He is the author of The Unbreakable Miss Lovely: How the Church of Scientology Tried to Destroy Paulette Cooper (London: Silvertail Books, 2015).
---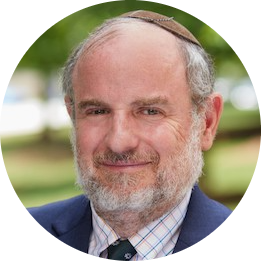 "Reversing Course on Conciliation Clauses"
Ken Sande is the founder of Peacemaker Ministries and RW360. Trained as an engineer, lawyer and mediator, Ken has conciliated hundreds of family, business, church and legal conflicts. He is the author of numerous articles and books, including The Peacemaker, which has sold over 500,000 copies in twenty languages. He is a Certified Emotional Intelligence Instructor and a Certified Relational Wisdom Conciliator, Coach and Instructor.
---
D. Challenges Confronting Religious Arbitration and Dispute Resolution
---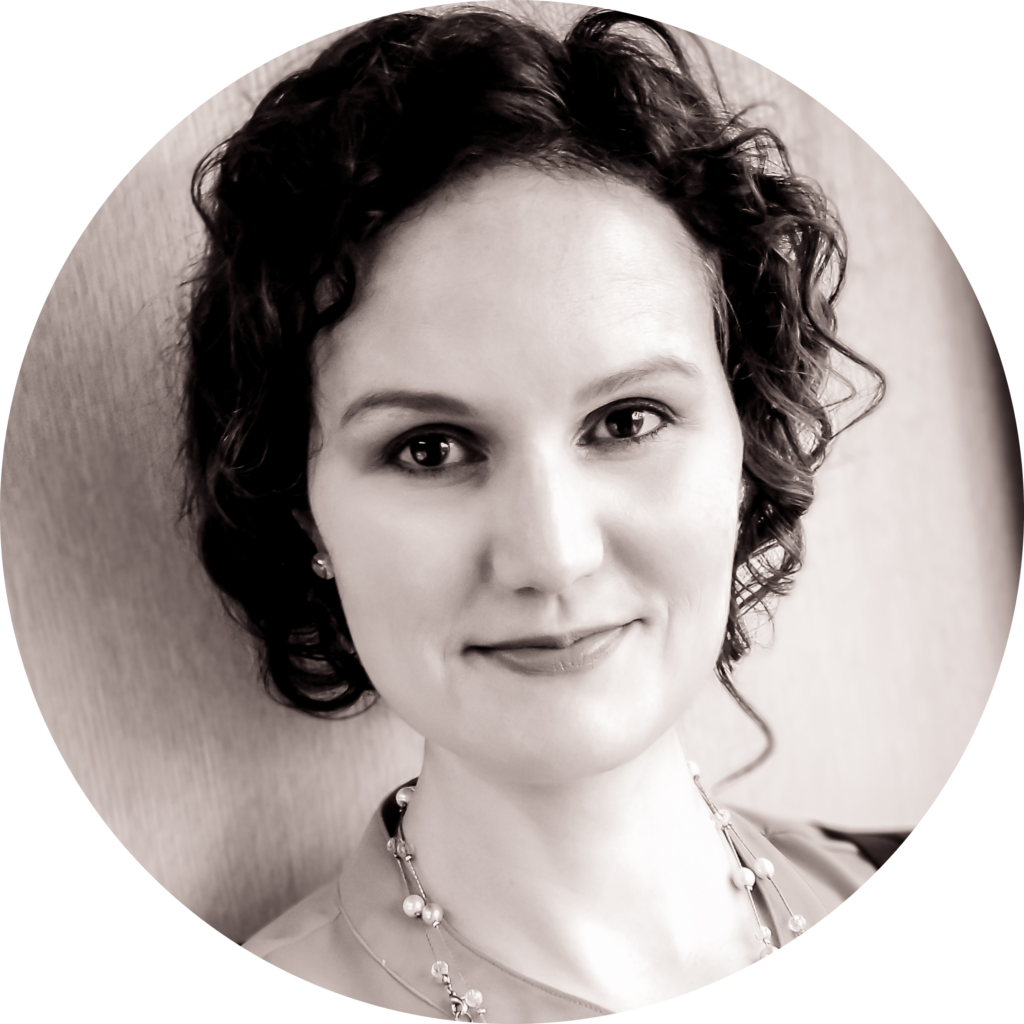 "Limiting Oppression: Duress and Unconscionability in Islamic Law"
Rabea Benhalim is an Associate Professor at the University of Colorado Law School. She teaches a variety of law courses including Contracts, Secured Transactions, and Islamic Law. Her research focuses on two areas of inquiry: (1) The development of Jewish and Islamic law in the modern era and (2) the application of Islamic law in arbitral contexts. .
---
"Managing Power and Abuse Dynamics"
Daniel Teater, President of Live at Peace Ministries, holds a Master of Divinity from Trinity Evangelical Divinity School and a Master of Arts in Counseling from Covenant Theological Seminary. Daniel also holds a Bachelor of Arts in Religion from Missouri Baptist University. Daniel is passionate about serving people stuck in unhealthy relational dynamics find the path back to flourishing.
---
"Women, Power Imbalance and the Alternative Dispute Resolution Process"
Ann D. Carey has been licensed and practiced law before the bench and jury in six states, federal and appellate courts. Two of her cases have gone to the Delaware Supreme Court and one to the U.S. Supreme Court. She has also been Certified in Christian Counseling, Conciliation and Alternative Dispute Resolution. Ann has served as a mediator/arbitrator for more than 33 years serving state court systems, the legal, professional and Christian community.
---
"The Danger of "Anti-Sharia" Legislation to Religious Arbitration — And Not Just by Muslims"
Asma Uddin is the author of When Islam Is Not a Religion: Inside America's Fight for Religious Freedom (2019) and The Politics of Vulnerability: How to Heal Muslim-Christian Relations in a Post-Christian America (2021). She is a Visiting Assistant Law Professor at Catholic University's Columbus School of Law. Ms. Uddin is also a Fellow at the Aspen Institute's Religion & Society Program, where she is leading a project on Muslim-Christian polarization in the U.S.
---
"The Future of Religious Arbitration"
Lee Ann Bambach is a Senior Fellow at the Center for the Study of Law and Religion and Adjunct Professor at Emory Law School. Her research focuses on the intersection of religious law and secular law, with a particular emphasis on Islamic law, especially faith-based dispute resolution and Islamic finance. She clerked for the late Honorable Sam J. Ervin III of the Fourth Circuit and worked in the D.C. office of Latham & Watkins.
---