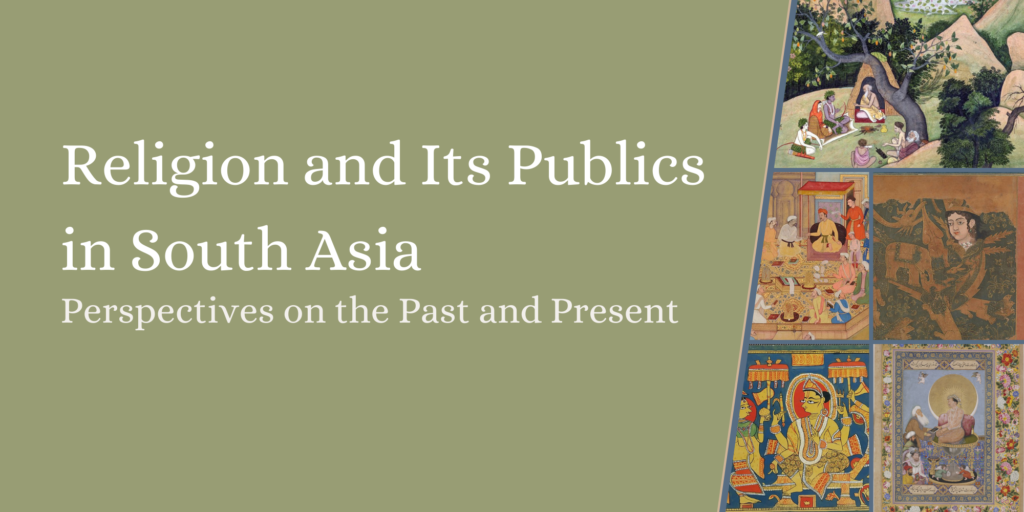 February 24–25, 2022 at 12:00pm EST
A virtual conference sponsored by Canopy Forum and the Center for the Study of Law and Religion at Emory (CSLR) featuring scholars, experts and practitioners who will examine the many religious traditions of South Asia and their diverse publics. Participation by invitation only. Articles and selected videos to be released after the conference.
---
Religion and its Publics in South Asia: Perspectives on the Past and Present

This virtual interdisciplinary conference, organized by the Center for the Study of Law and Religion at Emory University's School of Law examines the relationship between the many religious traditions of South Asia and their diverse publics. Covering the premodern, early modern, and modern periods, the conference defines the categories of both religion and publics in broad terms. Conference papers will address how Buddhism, Christianity, Hinduism, Islam, Jainism, and Sikhism have shaped and been shaped in South Asia by communities of practice, engagements with other religious traditions, factors such as region, caste, and gender, and different political structures, whether imperial formations or the nation-state. Bringing together a diverse group of leading scholarly voices from the disciplines of history, anthropology, religion, media, and law, the conference is especially timely given the salience of questions of minority rights, religious freedom, and national belonging in present-day South Asia.
---
Conference Organizer
Rohit Chopra is an Associate Professor of Communication at Santa Clara University. His work addresses the use of online spaces by global Hindu Rightwing communities. Rohit is the author, most recently, of The Gita for a Global World: Ethical Action in an Age of Flux (Westland 2021) and The Virtual Hindu Rashtra: Saffron Nationalism and New Media (HarperCollins 2019).
---
Religion, Caste, and Power in South Asian Publics
February 24th, Panel 1
---
---
"Brahmanism in the Guise of Hindutva"
Dr. Suraj Yengde is a scholar based at Harvard and Oxford Universities. His upcoming book Caste: A New History of the World will be published in 2022.
---
"Conquest, Conversion and Caste on the Konkan Coast"
Ananya Chakravarti is an Associate Professor of history at Georgetown University. Her first book, The Empire of Apostles: Religion, Accommodatio and the Imagination of Empire in Early Modern Brazil and India (Oxford University Press, 2018) received an honorable mention for the Bernard S. Cohn Prize from the Association of Asian Studies. She is currently working on her second monograph on the Konkan with the generous support of a National Endowment for the Humanities fellowship.
---
"Dodging Domination: Religion and Anti-Caste Traditions in South Asia"
Chinnaiah Jangam is an Associate Professor in the Department of History, Carleton University, Ottawa, Canada. He holds a PhD from the School of Oriental and African Studies, University of London, and a postdoctoral Fellowship from the International Center for Advanced Studies, New York University (2005-6). He was awarded the Felix Fellowship for doctoral studies and the Harry Frank Guggenheim Dissertation Fellowship. His research interests include South Asian social and intellectual history, Dalits and anti-caste epistemologies, race, colonialism, gender, and translation. His first book is Dalits and the Making of Modern India (Oxford University Press 2017). His second book Gabbilam: A Dalit Epic is a translation of a seminal Dalit text in Telugu and will be published by Yoda Press in April 2022.
---
Moderator
Manan Ahmed is an Associate Professor of History at Columbia University. He is a historian of South Asia and the littoral western Indian Ocean world from 1000-1800 CE. His areas of specialization include intellectual history in South and Southeast Asia; critical philosophy of history, colonial and anti-colonial thought.
---
Contested and Negotiated Publics in South Asian Political Society
February 24th, Panel 2
---
---
"Politics and Heresies of Spatial Publics of Sufi Shrines in Contemporary Sri Lanka"
M. Shobhana Xavier is an Assistant Professor of Religion and Diaspora in the School of Religion at Queen's University (Canada). She is the author of Sacred Spaces and Transnational Networks: Bawa Muhaiyaddeen and Contemporary Shrine Cultures (2018) and the co-author of Contemporary Sufism: Piety, Politics and Popular Culture (2017). She thinks and writes on contemporary Sufism, including in Sri Lanka.
---
"The Kashmir Dispute and the Question of Faith"
Ather Zia, Ph.D., is a political anthropologist, poet, short fiction writer, and columnist. She is an Associate Professor in the Department of Anthropology and Gender Studies program at the University of Northern Colorado Greeley. Ather is the author of Resisting Disappearances: Military Occupation and Women's Activism in Kashmir.
---
Moderator
Audrey Truschke is Associate Professor of South Asian History at Rutgers University in Newark-New Jersey. Her research interests cover from premodernity into modern times, often emphasizing Hindu-Muslim interactions, cultural history, and the politics of the past.
---
The Politics of Knowledge and Transmission in Shaping South Asian Publics
February 25th, Panel 1
---
---
"Letter Writing as the Mingling of Souls: Remote Knowledge Exchange amongst Eighteenth Century Naqshbandis"
Daniel Morgan received his BA and M.Phil. from the University of Oxford and Ph.D. from the Department of South Asian Languages and Civilizations at the University of Chicago in 2021. His research focuses on Islamic thought and Sufism in the Mughal Empire, with a specific interest in applied cosmological sciences and reformist political theology. He is currently writing an intellectual and social history of the Naqshbandi Sufis of North India in the early-modern period.
---
"'Not a Religion': Modern Hinduism and the Emergence of Hindutva"
Supriya Gandhi teaches at Yale University and works on the interface of Islam and Indic traditions in South Asia. She is the author of The Emperor Who Never Was: Dara Shukoh in Mughal India (Harvard University Press, 2020). Her current book project explores the role of the Persianate cultural and intellectual ecumene in the making of modern Hinduism.
---
"Sikh Studies and Its Publics: Positionality, Autonomy, and Responsibility"
Dr. Harjeet Singh Grewal teaches in the Department of Classics and Religion at the University of Calgary. His research is driven by hermeneutical questions from Critical Religious Philosophy, Philosophy of Language and Religious Literature discourse and focuses on the Sikh tradition. Dr. Grewal is currently working on two book projects. The first examines Janamsākhī Literature and Sikh Epistemology, and the second studies Diasporic Sikh Hip Hop culture, social justice and activism.
---
Moderator
Purnima Dhavan is an Associate Professor of History at the University of Washington. Her publications include When Sparrows Became Hawks: The Making of the Sikh Warrior Tradition, 1699-1799 (OUP 2011) and essays on Mughal and Sikh History. She is currently working on a new monograph exploring the ways in which literary networks created new identities and notions of common good and shared ethics in Mughal India.
---
Religious Authority, Affect, and Solidarity in South Asian Publics
February 25th, Panel 2
---
"The Sant-mat and Raidas: The Rise of a Dalit Religious Public in Early-Twentieth Century North India"
Ramnarayan Singh Rawat is an Associate Professor of History at the University of Delaware. He is currently a member of the School of Historical Studies at the Institute for Advanced Study Princeton. At IAS, he will complete his book manuscript, "The Language of Liberalism: The Dalit Public Sphere in Late British India," which intervenes within the debates on liberalism and empire by introducing uniquely Hindi liberal concepts created by Dalit poet-activists to interpret core ideas relating to representative government.
---
"'The Rastra is Online': How Hindu Majoritarianism Capitalizes on Digital Devotional Public"
Dheepa Sundaram (she/her) is a scholar of performance, ritual, and digital culture whose research examines the formation of Hindu virtual religious publics. Her current monograph project titled Globalizing Dharma: The Making of a Global Hindu Brand examines how commercial ritual websites fashion a new, digital repository for majoritarian Hindu religious praxis, through a systematic "Vedicizing" of virtual spaces.
---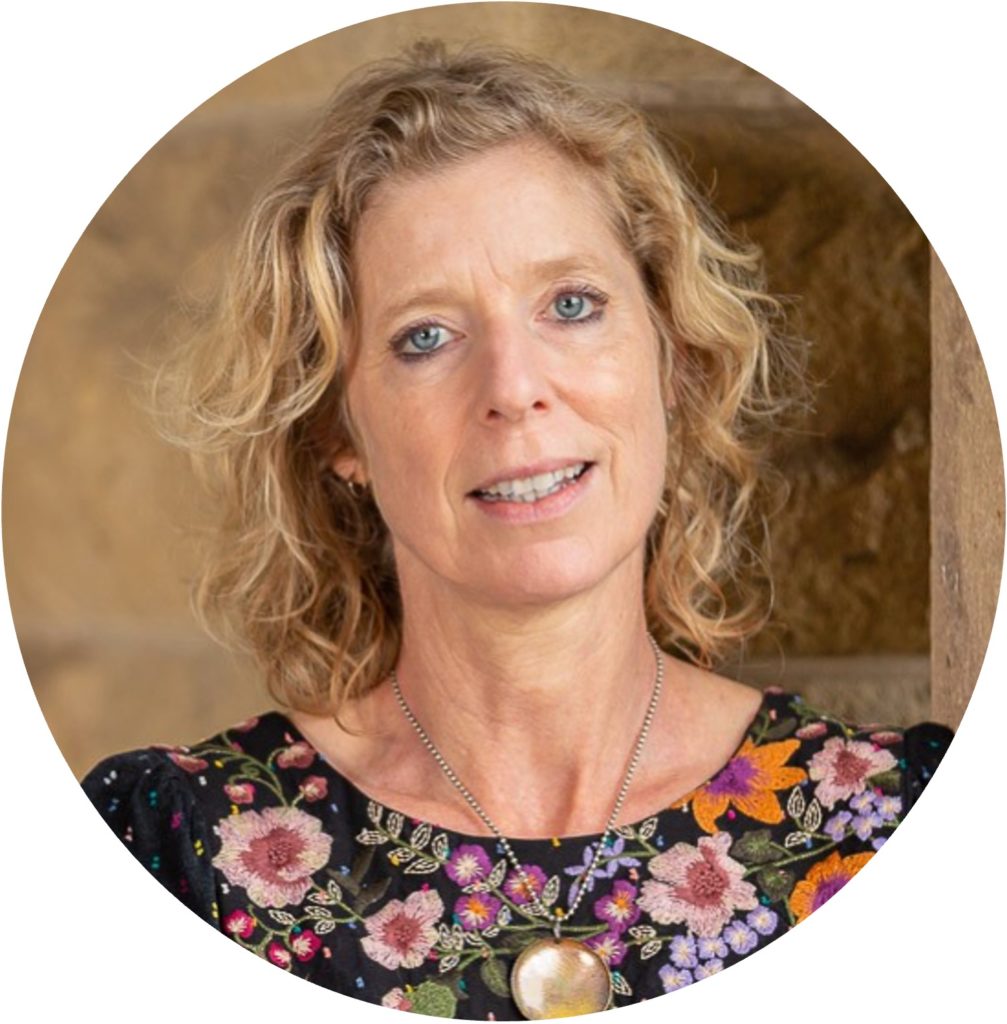 "The Politics of Prophetic Love in Modern South Asia"
SherAli Tareen is Associate Professor of Religious Studies at Franklin and Marshall College. He received his PhD in Religious Studies from Duke University. His research focuses on Muslim intellectual traditions and debates in early modern and modern South Asia. His book Defending Muhammad in Modernity (University of Notre Dame Press, 2020) received the American Institute of Pakistan Studies 2020 Book Prize and was selected as a finalist for the 2021 American Academy of Religion Book Award.
---
"Creating Global Jain Publics Online: The Shrimad Rajchandra Mission's Social Media Strategy"
Steven M. Vose is a Visiting Assistant Professor in the Department of Religion at Colorado College. A historian of the Jain traditions of Gujarat and Rajasthan, he holds a PhD in South Asia Studies from the University of Pennsylvania. His first book, Reimagining Jainism in Islamic India: Jain Intellectual Culture in the Delhi Sultanate (forthcoming, Routledge), won the Edward C. Dimock, Jr. Book Prize in the Indian Humanities from the American Institute of Indian Studies.
---
Moderator
Scott Kugle teaches about Islam in South Asia, Comparative Religion, Islamic ethics, and issues of gender and sexuality. He is the author of eight books and numerous articles, including Sufis and Saints' Bodies: Mysticism, Corporeality and Sacred Power in Islamic Culture (UNC Press, 2007) and Homosexuality in Islam: Critical Reflection on Gay, Lesbian and Transgender Muslims (Oneworld Publications, 2010). His research languages are Arabic, Urdu, and Persian.
---