---
"Sudan Criminalizes FGM"
Adrienne Phillips
---
Sudan recently criminalized female genital mutilation (FGM). According to the United Nations, about 87 percent of Sudanese women between the ages of fourteen and forty-nine have undergone some form of FGM. The World Health Organization (WHO) estimates that, worldwide, "more than 200 million girls and women alive today" have experienced such a procedure.
In Sudan, it is common for women to undergo one of the most extreme forms of FGM by having the inner labia, outer labia, and clitoris removed. The wound is then sewn closed in a procedure known as reinfibulation. The WHO calls this Type III FGM.
FGM dates back hundreds of years, and the original social motivations are no longer clear. However, many participants believe that the procedure is necessary to regulate the sexual desire of women, in order to prevent adultery and premarital sexual relations. FGM is also typically believed to be a religious, cultural, and social requirement. Although FGM is not endorsed by either Christianity or Islam as a whole, their religious doctrines are often cited as participants' motivation for FGM. More than half of girls and women in four countries where FGM data is available state that they view the procedure as a religious requirement. As the United Nations Population Fund explains, "FGM is often perceived as being connected to Islam." However, a study also revealed that "local religious leaders lack adequate knowledge about different aspects of [FGM] particularly the health consequences."
A major literature review found that the main motivations of healthcare providers to practice FGM were: "(1) the belief that their performing FGM would be less harmful for girls or women than the procedure being performed by a traditional practitioner; (2) the belief that the practice was justified for cultural reasons; (3) the financial gains of performing the procedure; and (4) responding to requests of the community or feeling pressured by the community to perform FGM."
The FGM operation has no known health benefits. It can lead not only to immediate health issues, but also to long-term complications to a woman's physical, mental, and sexual health. FGM frequently causes "pain, bleeding, infection, and dysuria as immediate consequences of the procedure," as well as "chronic pain, chronic infections, poor quality of sexual life, birth complications, and psychological problems as long-term effects." Further, the WHO notes, "The practice is recognized internationally as a violation of human rights of girls and women and as an extreme form of gender discrimination, reflecting deep-rooted inequality between the sexes." In many instances, death may occur during the procedure or from complications. For these and other reasons, "world leaders have pledged to eliminate FGM entirely by 2030."
Sudan has now criminalized the act of FGM. According to the New York Times, "anyone in Sudan who performs FGM faces a possible three-year prison term and a fine under an amendment to Sudan's criminal code." This law was recently enacted by Sudan's transitional government following the ouster of Omar Hassan al-Bashir, Sudan's longtime dictator. A spokeswoman for the United Nation Children's Fund explained that this "law will help to protect girls from this barbaric practice and enable them to live in dignity." As elucidated by the United Nations, "The move comes after years of persistent and forceful advocacy, including by the National Council for Child Welfare, women and child advocates, United Nations agencies, and international, national and community-based organizations."
However, since FGM has been an important aspect of Sudan's culture, both activists and experts believe that the new FGM ban is not sufficient to eradicate FGM entirely. Experts caution,"[The] law alone is not sufficient to end the practice, which in many countries is enmeshed with cultural and religious beliefs, considered a pillar of tradition and marriage, and supported by women as well as men." There is fear that FGM could be driven underground and cause further danger to the girls and women that are subjected to it.
In Egypt, for example, genital cutting operations were banned in 2008. The law was later changed in 2016 to provide prison sentences of up to seven years for those doctors and parents that aided in the practice. It also provides for up to fifteen-year sentences if the procedure results in disability or death. However, prosecutions are seldom, and the FGM procedures continue. According to the United Nations, "the operations continue quietly, with 70 percent of Egyptian women between fifteen and forty-nine having been cut, mostly before they reach the age of twelve."
Similarly, many Sudanese community and law enforcement officials still believe strongly in the procedure and may not uphold the law. Faiza Jama Mohamed, Africa Office Director of Equality Now, states that "new legislation outlawing FGM should be accompanied by positive community engagement, awareness raising on the dangers of the harmful practice, and support for women and girls who have been cut or at risk. In addition, authorities need to collect and circulate reliable data and provide adequate funding to eliminate this harmful practice once and for all."
Another enforcement barrier could be temporary, but likewise significant: the new law's implementation might be delayed due to a strict lockdown from the coronavirus, causing many citizens to be unaware of the new law.
This new law is a good start, but there is still a lot of work to be done for Sudanese girls and women. Far too many young girls and women have been and continue to be subjected to extremely painful and life-altering FGM. This new law will hopefully lead to further developments for women's rights and bring additional support to eradicate the practice altogether. ♦
---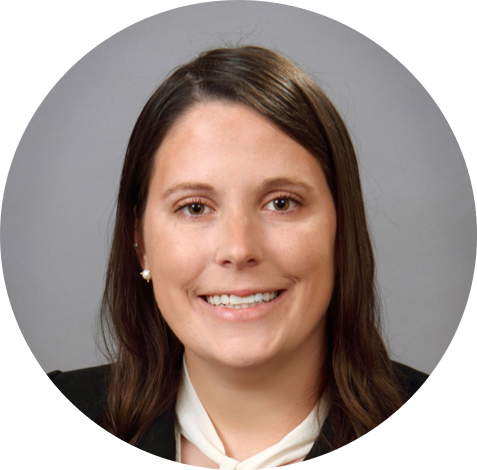 Adrienne Phillips is a rising third year law student at Emory University School of Law. She is currently serving as Chief of Staff for the Journal of Law and Religion.
---
Recommended Citation
Phillips, Adrienne. "Sudan Criminalizes FGM." Canopy Forum, June 12, 2020. https://canopyforum.org/2020/06/12/sudan-criminalizes-fgm/