---
"The Right to Shun: Ghent's Misguided Jehovah's Witness Decision"
Matthew P. Cavedon
---
In March, the criminal court of Ghent, Belgium fined the congregation of Jehovah's Witnesses (JW) for "inciting discrimination and hatred or violence against former members." The case centered on the JW practice of "disfellowshipping." While the court's sensitivity to the individual impact of shunning is laudable, its decision regrettably assaults the freedoms of religion and association.
First, some background on JW beliefs and disfellowshipping. JW was founded in the United States over a century ago and is headquartered in New York state. This Christian movement proclaims that the end times began in 1914. Given the impending end of the world, JW teaches followers to hold themselves apart from churches and politics, instead ordering their lives pursuant to JW biblical interpretations. JW disciplines its eight million members accordingly. The congregation shuns, or disfellowships, those deemed insufficiently obedient. Once this happens, "no one is allowed to talk to you, not even your own family. They declare that this person must be avoided because they have a mental illness that is contagious." JWs "physically turn away" from the shunned.
This practice seriously impacts those subjected to it. One advocate for disfellowshipped former JWs told the BBC that she never met a shunned believer "who has not experienced depression, alcoholism, suicidal feelings or self-harm." One such man, a Belgian named Patrick Haeck, responded to his pain by turning to a secular criminal court. Mr. Haeck had been a JW for 35 years and served as an elder. He was disfellowshipped after exposing sexual abuse. Following his judicial complaint, the court conducted a five-year investigation. The inquiry gathered other former JWs and brought criminal charges against the entire JW congregation for inciting discrimination, hatred, and violence.
The court found the case persuasive. It determined that JW fostered "an exclusion policy among its local faith communities and thereby jeopardizes many pillars of our fundamental rights." The court took the congregation to task for not considering "the very adverse consequences for the victims." It held that its own duty was "to stop such practices. Religious doctrine is not above the law in our society."
Just what effect the court's ruling will have on JW is an open question. The tribunal imposed a fine. It did not mandate a certain number of social interactions between current and disfellowshipped JWs or implement family reunification programs. This, despite the complainants raising the example of "a man whose wife is still a member, and he is ignored in his own home." For their part, JWs are defiant. Said their attorney: "It's not up to the court to hand down a decision about interpersonal relationships. Our internal practices are based on what the bible says. So it is surprising to hear that the courts now say that it's illegal to follow biblical principles."
Besides, even if Belgian JWs wanted to find middle ground, they are bound by the decisions made by central JW leadership in New York, where American constitutional freedoms would all but certainly protect disfellowship. Indeed, JW in this country has a lengthy history of legally defending its more radical beliefs. One count finds a whopping 59 U.S. Supreme Court rulings concerning JW practices. "Perhaps no religious sect has had a greater impact relative to its size on expanding the First Amendment free exercise of religion," in Jane Rainey's opinion. These effects have reached jurisprudence on everything from blood transfusions to standing for the Pledge of Allegiance, door-to-door canvassing to calling a police officer "a God damned racketeer" and "damned Fascist."
JW would be able to rely on more than just its general legal savvy against American sanctioning of disfellowship. The U.S. Supreme Court has found a specific First Amendment right to freedom of association. In a case involving the Boy Scouts' previous refusal of membership to gays and lesbians, the Court held: "The forced inclusion of an unwanted person in a group infringes the group's freedom of expressive association if the presence of that person affects in a significant way the group's ability to advocate public or private viewpoints." While the liberty in question does depend on how public/commercial an association is and the degree to which a person's inclusion affects its messaging, JW is a non-commercial, private organization, and the mere presence of the disfellowshipped would significantly impact its ability to advocate its purist beliefs.
Moreover, the Court is loath to interfere with questions of religious discipline. In a 1975 opinion concerning how internal disputes affect church property, the Court "limited itself to the 'narrowest kind of review,' to what Justice Frankfurter referred to as 'one aspect of the duty of courts to enforce the rights of members in an association, temporal or religious, according to the laws of that association.'" This proclaimed commitment to reinforcing private religious obligations directly contrasts with the attitude of the Ghent court, which said it was obligated to stop anti-social practices because religion is subject to secular laws. American jurisprudence has only tacked more in this deferential direction in the years since, with recent cases extending it to employment decisions by religious organizations.
Which approach is better? The Ghent style affords significant respect to the individual dimension of discrimination. It prioritizes the needs of those suffering lifelong emotional harm from harsh practices. It is an understandable response to very real pain.
But it also radically curtails personal freedom. At its essence, it criminalizes the decision of who to talk to. Who to treat respectfully. Who to welcome into the home. Who to consider a fellow believer in the most important matters. Who to greet within the fold of those deemed pure. The human toll of government intrusion into such affairs is self-evident.
Of course, the toll may fall heaviest of all on the freedom of religion. Mr. Haeck's case "is the first time an entire congregation has ever been charged with a crime" in Belgium. JW met such consequences for teaching that God wants believers to withdraw from dissenters. JW may take this attitude to an unhealthy extreme. But Massimo Introvigne notes that it is hardly unique. Religions regularly draw lines between who is in and who is out in order to maintain their coherence and instill a spirit of collective discipline. Famously, the early modern philosopher Baruch Spinoza was shunned by Amsterdam's Jews, to the degree that the observant were not to come within four cubits of him. Some Ultra-Orthodox Jewish communities retain shunning to this day. Introvigne also canvasses a Christian history of capital punishment and social discrimination against apostates.
None of this comes without a cost, one with which Mr. Introvigne is personally familiar: "I am a Roman Catholic, and one who is divorced and remarried. . . Some of [my friends] are conservative Catholics and, no matter what the Popes might have said [about merciful inclusion], have decided to cease any association with me." Despite this, he believes liberty in structuring personal relationships and communal commitments to be important. "The end of these friendships was certainly painful. Yet, I respected their free decision not to associate with me any longer, and certainly did not ask a court of law to compel them to continue our friendship, nor did I sue the conservative theologians who support this behavior asking for damages or fines. This was not generosity. It was simply common sense . . ." Common sense, that is, borne of a healthy appreciation for freedom.
Life together in human society is fraught with controversies. One of the tragedies of our worldly existence is that we sometimes disagree on even the most intimate matters, and these sad occasions can lead to alienation. Nearly nothing is more painful. From my own Catholic perspective, JW introduces far more severe ruptures than God wills for His children. Nevertheless, their freedom to disfellowship and my right to withhold fellowship with them are one and the same. The Ghent tribunal erred by swallowing the liberty of each in attempting to provide harmony for all. ♦
---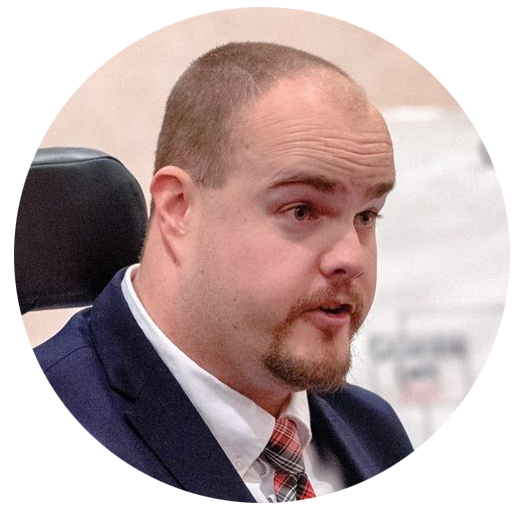 Matthew P. Cavedon is a criminal defense attorney in Gainesville, GA. He graduated from Emory University in 2015 with a law degree and masters of theological studies.
---
Recommended Citation
Cavedon, Matthew P. "The Right to Shun: Ghent's Misguided Jehovah's Witness Decision." Canopy Forum, April 19, 2021. https://canopyforum.org/2021/04/19/the-right-to-shun-ghents-misguided-jehovahs-witness-decision/