COVID-19 and The Family:
Drawing Good and Sacramentality Out of Evil
---
Marguerite Spencer
---
This article is part of our "Law and Religion Under Pressure: A One-Year Pandemic Retrospective" series.
If you'd like to check out other articles in this series, click here.
---
My query began with an observation. During the first spring of the COVID-19 pandemic when we were required to maintain small circles, why was I seeing such large family groupings riding bikes or throwing the ball around on open greenspace? Then it struck me. The answer was quite simple. These are families that have learned, out of duty, to slow down. The older children were not at softball or soccer games, swimming or dance lessons, or maybe even their first jobs. The babies in the strollers, or toddlers on their three wheelers, were now enjoying senior sibling interaction. And what a blessing for their guardians! Isn't this the lesson learned in the Berenstain Bears book, "Too Much Pressure?"
Of course, families are experiencing numerous challenges. They include online learning, working from home, forgoing extended family gatherings, isolating our elders, and even dying, all of which can be viewed from various vantage points. I have decided upon two — theodicy, or the problem of evil, and sacramentality, or the power of the visible to make the invisible known.
Augustine's "solution" to the problem of evil is found in Book VII, Chapter 12 of his Confessions. There he claims that God creates all things good and, therefore, evil is merely a privation of the good. In our current situation, God grants us good health, but the coronavirus causes a sometimes-deadly diminishment of it. Thomas Aquinas' solution to the problem of evil in Part I, Article 3 of his Summa Theologiae is also premised upon a benevolent God who has the power to draw good out of evil. The slower pace and greater breadth of family life could certainly be considered a good drawn out of the pandemic. Let's look more closely.
In response to COVID-19, many school systems across the world decided to close their doors, and/or offer hybrid forms of learning. By November 2020, 65% of children in the U.S., along with their guardians, were asked to employ online management platforms, with both synchronous and asynchronous features to move students along academically. This shift has proved challenging for many parents and guardians in terms of stress and relational health. In some cases online learning has aggravated racial and spatial inequalities due to lower family income, conflicting work shifts, and inadequate computer and/or internet access. As a result, achievement gaps will likely worsen. Yet some good has come from this shift including increased educational innovation, and student-centered, hands-on pedagogy. And, according to one Brookings Institute report, new educational allies have emerged, from engaged parents to social welfare organizations.
Working from home also involves both the diminishment of the good, with fewer in-person interactions among peers and difficulties separating work and family, as well as the advancement of the good through increased productivity and augmented parenting opportunities. Although much has been written on occupational shifts, the impact on the family is equally weighty. One research study called this moment a once in a lifetime "international social experiment about family life." Because of lock-downs, some families have suffered from fiscal devastations that compromise their ability to adequately secure food, housing, and healthcare, particularly among Black, Latino, indigenous, and immigrant populations trapped by systemic oppression. Marital and sibling conflicts, instability, divorce, child maltreatment, and exposure to violence have also increased across the board. Unfortunately, women have disproportionately born domestic chores and educational duties (losing ground within the "care economy") and frontline medical risks. Other families, however, have been able to draw good out of isolation in terms of stronger ties, bonding, and cohesion, as well improved social care dimensions. Parents with means have also been able to create balance when amenities such as separate home office space and additional remote learning opportunities are available.
This past week, I heard a CDC commercial on the radio that struck me just as much as the sight of larger families playing together. In the commercial, a woman was talking about how she loved to share the recipes that she used when preparing large meals for her loved ones. Due to the pandemic, her extended relatives could not come together, but she was learning how to scale back the ingredients in order to send the recipes out all the same. Her message was a care-filled one — mask, social distance, and get your vaccines so that we can gather together around our kitchen tables once again.
This is an appropriate point for me to pivot from theodicy to sacramentality. The commercial reminded me of the universal Christian sacrament of the Eucharist, in which believers share an agape meal of bread and wine as taught by Jesus at his last Passover meal with his apostles. Like all formal sacraments, the visible and tangible elements make God's invisible grace present, whether transubstantially, essentially, or symbolically. The sacrament also brings about more communal love, both vertically with God and horizontally among gatherers in a spirit of thanksgiving. The caring mother, grandmother, our aunt in the CDC message wants to break bread as a symbol of her love for her family. By sharing her transformed recipe, she embodies the Eucharistic grace of generosity and succor.
But formal sacraments are only part of the discussion. Sacramentality also allows for other objects or persons to be images of higher realities that bring about wholeness and joy. In other words, families can be sacramental themselves. One imagines the home where everyone in the neighborhood is welcome to enjoy warm chocolate cookies, ride the extra bikes in the driveway, share a beer, and learn how to be caring to others in turn. COVID-19 can teach us of how important family is to the betterment of this world, whether members are related or not, even if we have to sacrifice what we cannot have in the short-term for more lasting blessings post-pandemic.
Unfortunately, many of our elderly family members who live in nursing and memory care communities, not to mention their caregivers, have had to isolate in more extreme ways, sometimes resigned to window waves and dropped-off gifts of food. And even more disparaging is their compounded death. Consider this. Catholics have five more formal sacraments than most Protestants, including the anointing of the sick. Their seven sacraments mark various ontological shifts in one's life. Initiation into the Christian community, formal awareness and confession of sins, full seats at the communion table, affirmation of faith at a cogent age, sacramental marriage, religious vows, and suffering, are all marked in a formal way. Structure provides meaning, and in a time of uncertainty such as this, security and comfort. Would it be helpful to experience deaths due to COVID-19 in this way? When my elderly aunt passed away last spring from the virus after electing DNR, she received the last rites (confession, anointing of the sick, and last Eucharist). It was a blessing that the hospital allowed two of her children to be with her. One can only imagine the peace that the sacraments brought.
Families are resilient. The most pressing needs are among those who struggle financially, racially, spatially, and at the intersectionalities of status, age, and gender, even without the tyranny of the pandemic. Playing, learning, working and enjoying health should be universal rights, especially in a time of suffering and death. Perhaps good can come about if all families and individuals take up the call to be sacramental, to be images of survival and heralds of comfort and community. As is commonly true with baptism, and for Catholics with other sacraments, the pandemic can become a stand-apart moment, a marker of growth that we can reflect upon with reverence, even if retrospectively. Per the plea of the family recipe sharer in the commercial described above, let's get the vaccines. They can be our water, bread, and wine — visible signs of invisible grace that bring about healing and renewal.♦
---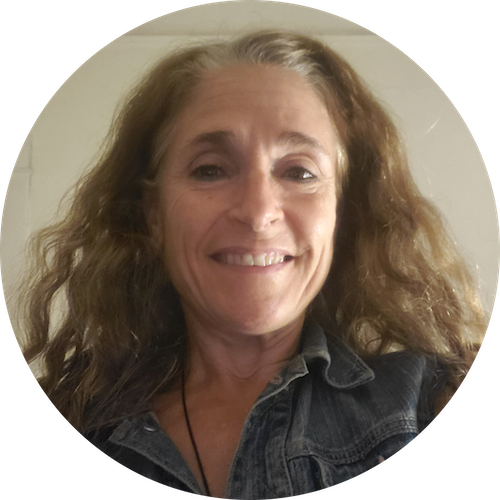 Marguerite Spencer is a Senior Adjunct Faculty member of the Department of Theology at the University of St. Thomas in St. Paul, Minnesota, specializing in courses at the intersection of law, religion, and civil rights. She holds an A.M.R.S from the University of Chicago Divinity School and a J.D. from the University of Minnesota Law School.
---
Recommended Citation
Spencer, Marguerite. "COVID-19 and The Family: Drawing Good and Sacramentality Out of Evil." Canopy Forum, May 7, 2021. https://canopyforum.org/2021/05/07/covid-19-and-the-family-drawing-good-and-sacramentality-out-of-evil/