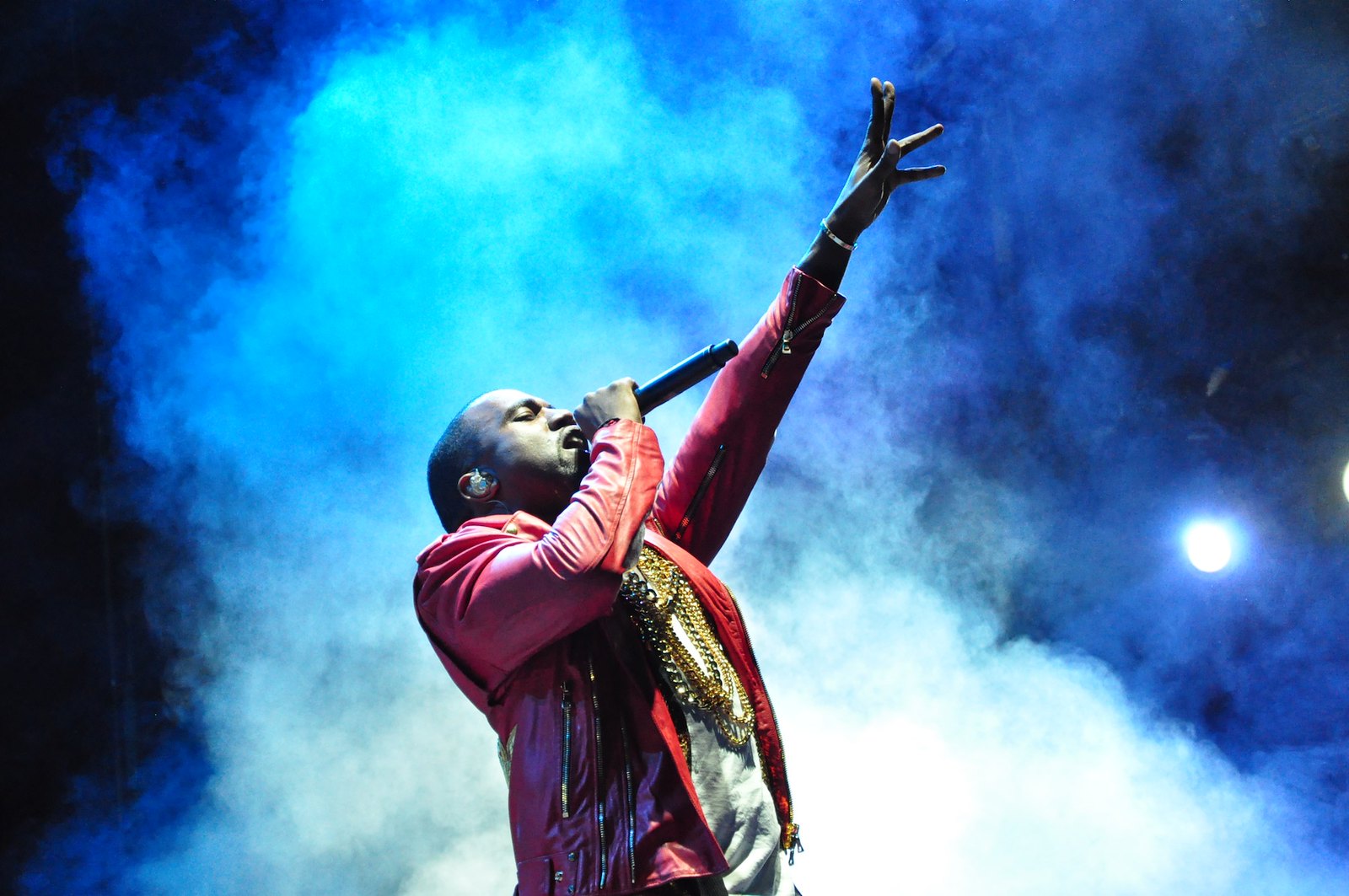 'Sunday Service,' the Black Church, and Prophetic Religion in the Public Sphere
---
Ari Colston
Kanye West performing at Lollapalooza in 2011 / Rodrigo Ferrari / Flickr CC BY-NC 2.0
---
This article is part of our "Race, Religion, and Law" series.
If you'd like to check out other articles in this series, click here.
---
In a chain of interrelated events, hip-hop artist Kanye West (referred to here as 'Kanye' to avoid confusion with scholar Cornel West) once again became a subject of public scrutiny when he met with and endorsed President Donald Trump, announced his liberation from "mental slavery," and referred to Black Americans' experiences in antebellum chattel slavery as a "choice." Almost a year later, Kanye also announced his (re)conversion to Christianity and spearheaded a series of gospel-rap performances known as "Sunday Services." Drawing from what is commonly referred to as "the Black church" tradition, these performances include a gospel choir, songs sampling music by Black gospel artists, and often a message or "word" from Kanye. As his Sunday Services moved from exclusive locations to Black mega-churches and, more recently, HBCU campuses, debate has arisen about the contradiction between Kanye's use of Black sacred music and his political remarks and endorsements. Of particular concern to scholars and cultural critics is whether Kanye is instrumentalizing "the Black Church"—arguably the predominant Black counterpublic—for social and political ends contrary to the tradition's theological and sociopolitical essence. Engaging Cornel West's concept of "prophetic religion," I argue that Kanye's use of religion in the public sphere embodies the tension between the prophetic tradition and religion of the status quo in an essential Black counterpublic, "the Black Church."
In his lecture, "Prophetic Religion and the Future of Capitalist Civilization," public scholar Cornel West examines what he calls the "prophetic tradition," or "prophetic religion." West defines this tradition of prophetic religion as "an individual and collective performative praxis of maladjustment to greed, fear, and bigotry." Rooted in resistance and "the catastrophic," prophetic religion examines history through the lens of righteous indignation and the remembrance of suffering, pointing to cycles of domination, violence, and subordination, West explains. Though according to West this prophetic tradition does not require a cognitive commitment to God, he argues that its commitment to justice is somehow essentially religious. Reared in the Black church and using the careers of Jesus and Martin Luther King Jr. as points of departure, West appears almost implicitly to associate the prophetic tradition with a certain religious orientation, particularly that of the Black church tradition.
Historically, "the Black Church" has understood itself as the primary exemplar of the prophetic tradition in the United States. Though in his lecture Cornel West broadens the notion of prophetic religion to include various religious and even secular communities and scholars, West's other works such as Black Prophetic Fire and African American Religious Thought pay particular attention to the Black church as a fixture in the prophetic tradition. Defined by Evelyn Brooks Higginbotham as a "Black counterpublic," the Black Church runs parallel to the larger American public and political spheres while also intervening in these spaces to advocate for the rights and concerns of Black Americans. West associates both the Black Church tradition and prophetic religion with the likes of Nat Turner, Martin Luther King Jr., James Cone, and myriad other Black activists, organizers, and public theologians, suggesting that the two traditions are closely connected.
Cornel West speaking in Arizona 2018. / Gage Skidmore / Wikimedia CC BY-SA 2.0
This association of the Black church tradition with prophetic religion makes Kanye's use of Black sacred music and imagery, and the purposes for which he employs these religious and cultural materials, perplexing. By using the Black sacred music tradition as an instrument through which to decry slavery as a choice and defend his endorsement of President Trump as "free thinking," Kanye inserts himself into two public arenas: (1) the larger public sphere of American politics and culture, and (2) the Black church counterpublic. However, while Kanye may perform 'Black church,' he occupies and utilizes that space in a way that explicitly contradicts West's notion of prophetic religion. Whereas West defines prophetic religion as "grounded in the cries of oppressed people" and the memory of suffering, Kanye's gospel—which began amidst the wealthy and elite before moving to churches—seeks to reframe the transatlantic slave trade and systemic racism as a choice. The content he espouses in the church and the public sphere, and the means by which he enters them, calls into question whether Kanye's presence in the Black church compromises its title as one of warehouses of prophetic religion. In other words, one might ask: if Kanye uses the Black church to endorse a conservative political figure and espouse revisionist history, then is the Black church really still the site of the Black prophetic tradition? Kanye's "Sunday Service" thus represents what West and others understand to be a greater battle within the Black church between prophetic religion and the "dominant religion" that is well adjusted to greed and bigotry.
In his lecture, West identifies the need for prophetic religion, characterizing it as a sociopolitical and spiritual stance on behalf of the poor and oppressed. The Black church has long identified itself as one of the bastions of this prophetic religion, producing figures such as Martin Luther King Jr. and even Cornel West himself. However, Kanye's appropriation of the Black church tradition for his elite Sunday Services and conservative, revisionist political message complicates this understanding of the Black church as an exemplar of the prophetic tradition. Kanye's album and Sunday Service performances represent the modern tension between dominant and prophetic religion in one of Black Americans' key publics: the Black church.
---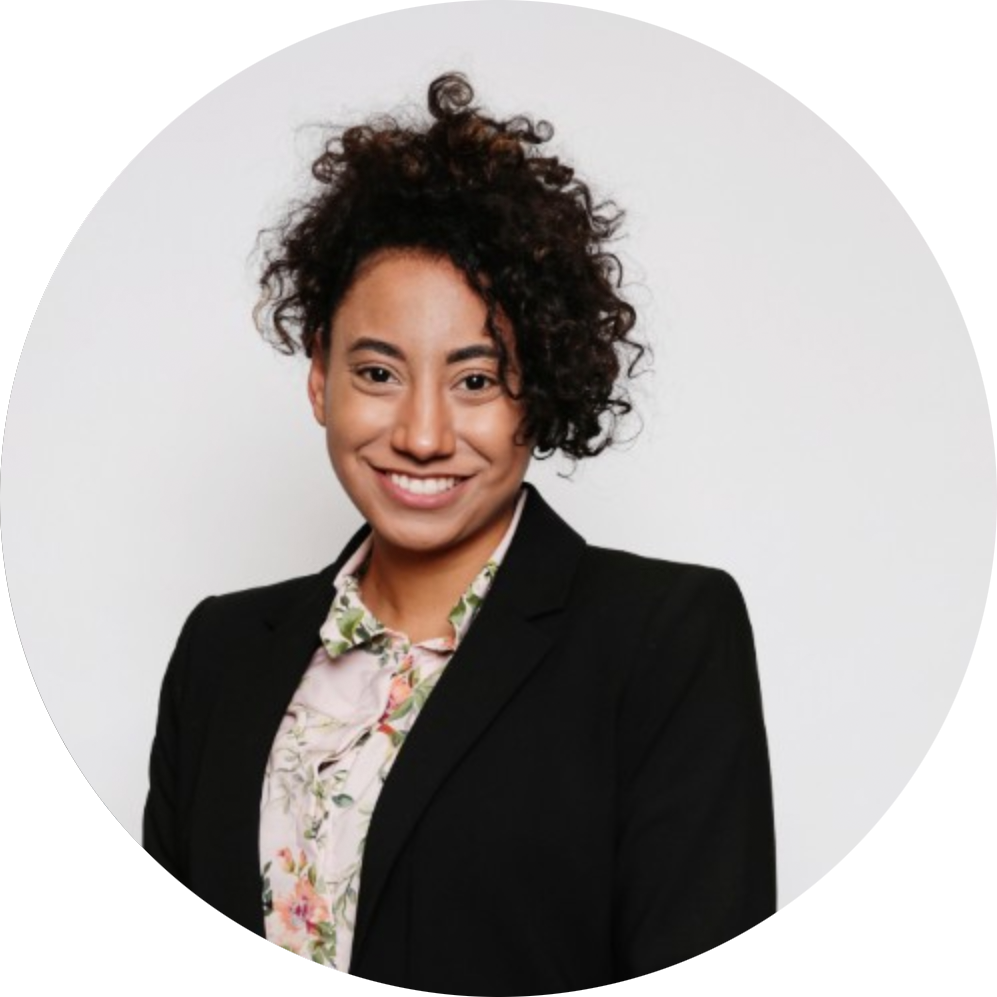 Ari Colston is a J.D. and M.Div student at Emory Law and Candler School of Theology and a licentiate in the African Methodist Episcopal Church. Her research interests include African American religion and critical geography and religion in film and pop culture.
---
Recommended Citation
Colston, Ari. "'Sunday Service,' the Black Church, and Prophetic Religion in the Public Sphere." Canopy Forum, March 30, 2020. https://canopyforum.org/2020/03/30/sunday-service-the-black-church-and-prophetic-religion-in-the-public-sphere/