Onward Christian Soldiers:
Addressing American Christianity and Trump
---
Deirdre Jonese Austin
Photo by Aaron Burden on Unsplash.
---
This article is part of our "Chaos at the Capitol: Law and Religion Perspectives on Democracy's Dark Day" series.
If you'd like to check out other articles in this series, click here.
---
"Onward, Christian soldiers!
Marching as to war,
With the cross of Jesus Going on before."
Though this began as a song for a children's processional, it also provides an apt description of the events that took place at the Capitol on Wednesday, January 6th. While it is important to note that not all the insurrectionists were White evangelicals, their presence was demonstrated by the Christian flags, crosses, and "Jesus saves" signs, as well as in the prayer heard in a video from the inside. Some have called the siege of the Capitol a "revolution," but for others, it was a holy war waged on behalf of a president that many White evangelicals have come to view as God's anointed – sent by God, and appointed to the presidency by God. As such, these insurrectionists will do whatever it takes to ensure that God's will as it relates to Trump's second term comes to pass, even so far as sieging the Capitol in the name of their religious leader, Donald J. Trump. While this may seem like an extreme description to some, in this article, I will discuss the relationship between white supremacy, evangelical Christianity, and nationalism.
The White Man's Christianity
Throughout history, Black people have observed the differences in how Christianity is practiced in the United States; there is a disconnect between American Christianity and the Christianity of the Bible. In an appendix to his Narrative of the Life of Frederick Douglass, Douglass writes, "I love the pure, peaceable, and impartial Christianity of Christ: I therefore hate the corrupt, slaveholding, women-whipping, cradle-plundering, partial and hypocritical Christianity of this land … Indeed, I can see no reason, but the most deceitful one, for calling the religion of this land Christianity." Throughout history, Black people and other marginalized communities have come to understand the Christianity of the Bible as one oriented towards liberation and justice as evidenced most prominently by the Exodus story. Furthermore, in narratives such as that of Frederick Douglass, we see that the Christianity that was on display at the Capitol on January 6th, far from being an anomaly, exemplifies the seeming hypocrisy of White Christianity that Black people have been wrestling with for centuries. In contrast to the Christianity of the Bible, White Christianity is the use of Christianity to justify the will of White people by any means necessary but most often through oppression, suppression, and violence. Often rooted in anti-Black racism and white supremacy, its spread has been facilitated by evangelicalism.
This American Christianity, or White Christianity, is one created in the image of White people and serves the interests of White people. Their Jesus is a White man with blue eyes, regardless of the ethnicity implied by the Bible itself. It is important to note that while many have wrestled with this, it is Rev. Dr. James Cone who wrote about it in his development of Black liberation theology. Furthermore, God becomes a means of perpetuating white supremacy: it is White people who are God's sacred children, and it is God's will that they be free to claim power and land regardless of who it rightfully and/or constitutionally belongs to. Kelly Brown Douglas best addresses this in her book Stand Your Ground: Black Bodies and the Justice of God. In the chapter entitled "Manifest Destiny War," Douglas writes, "Within America's narrative of Manifest Destiny, that right belonged to God's chosen, those who had been called to carry forth God's mission of virtue and liberty across the globe. Those chosen were, of course, Anglo-Saxons." White Christianity justifies exacting its desires by force and trusting that God will move on their behalf, in the same way God moved on behalf of the people of Israel in the Bible. This understanding of God in relation to Israel is also reflected in evangelical support of Israel in relation to foreign policy. One such example of this belief that God will move on behalf of the will of White Christianity was the prayer offered by Pastor Paula White-Cain in which she prayed and trusted that angels from Africa and South America would help ensure that President Trump had victory and would be elected to a second term. In addition to its ties to whiteness, this American Christianity is also connected to nationalism.
Evangelicalism, Race, and Politics
In discussing White Christianity, the ways in which evangelicalism has become inextricably linked to White Christianity and conservative American politics must be addressed. White evangelicalism has allowed for the development of a Christianity that focuses primarily on one's own soul and salvation in a way that promotes the distancing of one's self from politics, as well as a hyper focus on certain political issues that began with segregation (as discussed by Carolyn Renée Dupont in Mississippi Praying: Southern White Evangelicals and the Civil Rights Movement, 1945-1975) and now consist primarily of stances against abortion and LGBTQ+ rights. Furthermore, White evangelicalism can also be used to facilitate fundamentalism as it relates to believing the Bible is inerrant and infallible, thus allowing the Bible to be wielded to oppress and suppress, regardless of the original context and intent of the scriptures. This is evident historically in the rise of the Religious Right, and it is important again to note that the events that took place on the Capitol are a continuation of this White Christianity or American Christianity that marginalized communities have been talking about and writing about well before the founding of the United States of America.
With the development of the Religious Right, White evangelicalism became more politicized, as exemplified by Jerry Falwell's founding of the Moral Majority. As White Christianity aligned itself with the Republican Party, it became more and more difficult to distinguish one from the other. The alignment has made it a moral duty for White evangelicals to oppose abortion and LGBTQ+ rights. It has become a moral duty for White evangelicals to vote Republican because that is the party of God or the party of Christianity. It has become a moral duty for them to support Trump, regardless of the ways in which his platforms, policies, and actions seem to defy the teachings of the Bible and the life of Jesus. Not only is it a moral duty to support Trump, but the belief is that Trump is truly God's anointed and appointed one sent for such a time as this. As such, it is a White evangelical's moral duty to ensure that Trump, God's anointed and appointed one, remains in office because that is God's will. Hence, Christian nationalism develops.
Christian Nationalism Today
During the Trump Administration, the time leading up to the election, and post-election, the nation saw White evangelical Christian nationalism on full display. Recently, video from inside the Capitol siege came out that depicts a prayer in which God is thanked for "the opportunity to stand up for our God-given unalienable rights," and for "being the inspiration needed to these police officers to allow us into this building, to allow us to exercise our rights, to allow us to send a message to all the tyrants, the communists, and the globalists, that this is our nation not theirs, that we will not allow the America, the American way, the United States of America to go down…" Thus, again, it is God's will that Trump remain in office and that White people and White Christians maintain power and land in the nation in which they believe that God gave them: America. Additionally, Franklin Graham tweeted, "Shame, shame on the ten Republicans who joined @SpeakerPelosi & the House Democrats in impeaching President Trump yesterday. After all that he has done for our country, you would turn your back and betray him quickly? What was done yesterday only further divides our country." This is another example of the ways in which White evangelicalism has contributed to the development of Trump as this religious leader in some regards that must remain in power at all costs.
What we saw at the Capitol on January 6th is not new, and for marginalized communities and those who have studied the relationship between White American Christianity, evangelicalism, race, and politics, it was not surprising but rather the culmination of what we have always known. Yet, it is important to note that while this version of Christianity tends to predominate in the media, there are many clergy, religious leaders, and laypeople who are working to both reclaim their faith and to continue teaching a Christianity that is true to the Bible and that seeks to apply the scriptures to the lives of those in the community rather than manipulate the scriptures to justify one's own desire and politics. The work of addressing White American Christianity, as facilitated by White evangelicalism, that contributed to the development of Christian nationalism, and that is in many ways woven into the fabric of the nation, as Kelly Brown Douglas discusses, continues. ♦
---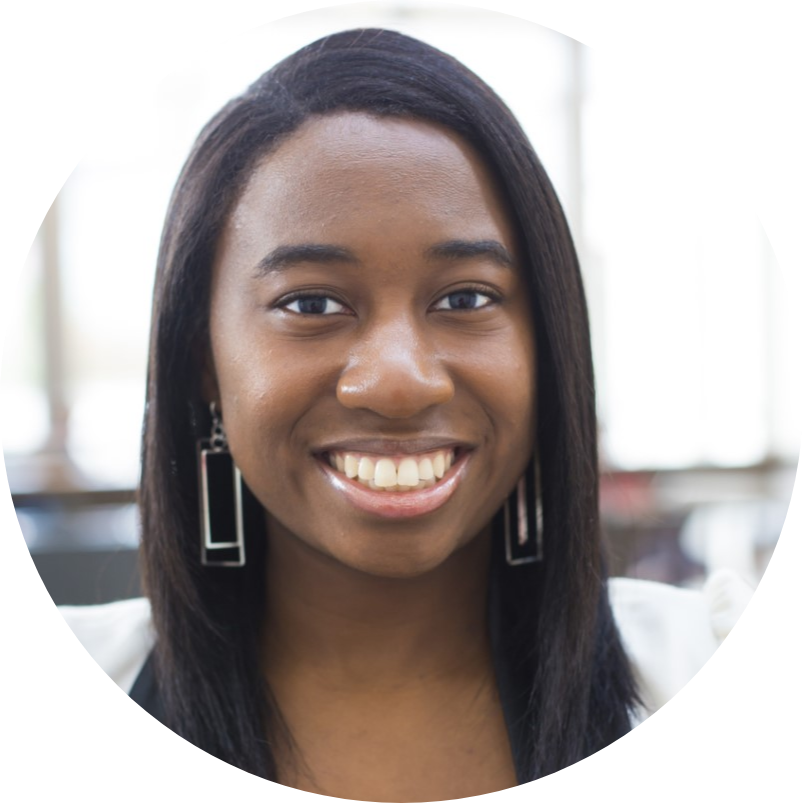 Deirdre "Jonese" Austin is a Master of Divinity student at Candler School of Theology. Her research interests include the Black Church and the intersections of religion, race, politics, and social justice, and you can learn more about her at DeirdreJoneseAustin.com.
---
Recommended Citation
Austin, Deirdre Jonese. "Onward Christian Soldiers: Addressing American Christianity and Trump." Canopy Forum, February 10, 2021. https://canopyforum.org/2021/02/10/onward-christian-soldiers-addressing-american-christianity-and-trump/