"Even in a pandemic, the Constitution cannot be put away and forgotten"
Banning Communal Worship Poses Continuing Threats to Religious Freedom
---
Charles J. Russo
---
This article is part of our "Law and Religion Under Pressure: A One-Year Pandemic Retrospective" series.
If you'd like to check out other articles in this series, click here.
---
"Even in a pandemic, the Constitution cannot be put away and forgotten."
— Roman Catholic Diocese of Brooklyn v. Cuomo, 141 S. Ct. 63, 68 (2020)
One can only imagine what James Madison, lead advocate of the First Amendment Religion Clauses, or other American Founders, would say if they could witness the status of religion freedom in the United States. Madison and the other Founders would likely be astonished, perhaps even dismayed, to learn of a United States where strip joints can remain open during the COVID-19 pandemic1Paul Sisson & Deborah Sullivan Brennan, Judge overrules county, allows San Diego strip clubs to reopen, L.A. Times, Nov. 6, 2020, https://www.latimes.com/california/story/ 2020-11-06/judge-overrules-county-allows-strip-clubs-to-reopen. and Las Vegas casinos are permitted to operate at fifty percent of capacity2See also Appellant's Reply Brief, Calvary Chapel Dayton Valley v. Sisolak, No, 20-16169, 2020 WL 5496274 at *1 (9th Cir. Sept. 20, 2020) (unsuccessfully challenging the governor of Nevada's order that, pointing out that "if a casino and a church both have capacity for 2,000, the casino can entertain 1,000 gamblers while the church can only host 50 of its faithful for worship.") (internal citations omitted). See also Calvary Chapel Dayton Valley v. Sisolak, 140 S. Ct. 2603 (2020) (rejecting a claim for injunctive relief against the governor's order), cert denied, – S. Ct. – 2021 WL 231654 (2021). while houses of worship face draconian attempts, as in California, intended to prevent their religious leaders from conducting any indoor services and/or face limits on attendance there, and elsewhere, for believers. These controversies rage on based on purported health concerns,3Centers for Disease Control and Prevention, Considerations for Communities of Faith, updated Dec. 30, 2020, https://www.cdc.gov/coronavirus/2019-ncov/community/faith-based.html. amid disagreements accompanied by conflicting data over whether attendance at worship services4See, e.g., Jacob Sullum, Churches, Which Account for 0.02% of COVID-19 Cases, Are a 'Major Source' of Infection, The New York Times Says, Reason: Free Minds and Free Markets, July 8, 2020 (rebutting the N.Y. Times article cited later in this note, because it "reflects the same arbitrary distinction between religious and secular activities that churches are challenging…."), https://reason.com/2020/07/08/churches-which-account-for-0-02-of-covid-19-cases-are-a-major-source-of-infection-the-new-york-times-says/; COVID: Santa Clara County Health Officials Continue To Ban Sunday Indoor Religious Services, KPIX CBS 5BayArea, Feb. 7, 2021 (quoting Bishop Oscar Cantú of San Jose that "Catholic Churches have been worshipping indoors across our country for many months, and there has been minimal COVID transmission at their religious services due to parishes following stringent health and safety protocols…." But see Carolyn Crist, Frequent Worship Attendance Can Raise COVID Risk, WebMD, Sept. 16, 2020, https://www.webmd.com/lung/news/ 20200915/frequent-worship-attendance-can-raise-covid-risk; Kate Conger, Jack Healy, & Lucy Tompkins, Churches Were Eager to Reopen. Now They Are a Major Source of Coronavirus Cases, N.Y. Times, July 8, 2020 (reporting that "new outbreaks of the coronavirus are surging through churches across the country where services have resumed"), https://www.nytimes.com/2020/07/08/us/coronavirus-churches-outbreaks.html presents a greater risk of transmission of COVID-19 than other gatherings such as at bars and restaurants.5See, e.g., E.J. Mundell, Bars, restaurants are COVID-19 infection hotspots, study confirms, UPI Health, Sept. 10, 2020, https://www.upi.com/Health_News/2020/09/10/Bars-restaurants-are-COVID-19-infection-hotspots-study-confirms/6691599773114/. But see Natalie Colarossi, Restaurants and Bars Account for Less Than 2 Percent of New COVID-19 Cases in New York, Newsweek, Nov. 11, 2020, https://www.newsweek.com/restaurants-bars-account-less-2-percent-new-covid-19-cases-new-york-1554206.
A case can be made that Governor Gavin Newsom of California and other public officials in California and elsewhere have abused their authority in violation of the First Amendment. These officials have violated the Free Exercise Clause under the test of general applicability enunciated in Church of the Lukumi Babalu Aye v. City of Hialeah which "prohibits government officials from treating religious exercises worse than comparable secular activities."6508 U.S. 520, 542 (1993) (invalidating city ordinances dealing with ritual slaughter of animals because they were not neutral with regard to religion), citing to Roman Catholic Diocese of Brooklyn v. Cuomo, 141 S. Ct. 63, 69 (2020) (Gorsuch, J., concurring). Newsom and others in California ignored the First Amendment rights of people of faith because in banning all indoor worship services, but not secular activities, they treated religion much less favorably than businesses or other secular entities by limiting what leaders in houses of worship could offer their congregants during their hours of spiritual, and emotional, need, ultimately reducing people of faith to second-class citizens.
South Bay United Pentecostal Church v. Newton
The most recent case in a series of disputes on attempted limits on attendance, and closures of houses of worship,7See, e.g., Harvest Rock Church v. Newsom, 2021 WL 406257 (Mem) (Feb. 5, 2021) (partially granting relief from the Governor's plans, upholding the imposition of a 25% capacity limitation on indoor worship services in Tier 1 locations); Cuomo, id., (invalidating New York's attendance restrictions on public worship as violating the Free Exercise Clause); Elim Romanian Church v. Pritzker, 140 S. Ct. 2823 (Mem.) (2020) (rejecting a challenge to restrictions in Illinois). South Bay United Pentecostal Church v. Newsom,8141 S. Ct. 716 (2021). For lower court cases reaching opposite results, see, e.g., On Fire Christian Ctr. v. Fischer, 453 F. Supp.3d 901 (N.D. Ky. 2020) (granting a temporary restraining order preventing city officials from enforcing the prohibition against drive-in Easter services); Legacy Church v. Kunkel, 455 F. Supp.3d 1100, 1152 (D. N.M. 2020) (explicitly rejecting the rationale from Fischer: "…the Court respectfully declines to follow Judge Walker's reasoning" in denying relief from limits on worship services). may be the most egregious abuse of power public officials imposed on the right to the free exercise of religion enshrined in the First Amendment, aptly named the "first freedom,"9See, e.g., Michael W. McConnell, Why Is Religious Liberty the "First Freedom"?, 21 Cardozo L. Rev. 1243 (2000); William Lee Miller, The First Liberty: America's Foundation in Religious Freedom (1986). in American history. Governor Newsom of California imposed especially stringent restrictions, making it the state that went the farthest in terms of banning all indoor religious services while allowing other activities to continue with caps on rates of participation.
California's approach clearly represents a significant threat to the First Amendment right to freedom of religion qua worship, especially absent clear evidence that these harsh measures protected public health and safety, a noble concern to be sure. In light of the severe limitations that he established and the threats that policies such as Newsom's present, Justice Alito made a notable speech in which he described the measures to which believers are being subjected as "previously unimaginable restrictions on individual liberty."10Kalvis Golde, At Federalist Society convention, Alito says religious liberty, gun ownership are under attack, SCOTUSBlog, Nov. 13, 2020, https://www.scotusblog.com/2020/11/at-federalist-society-convention-alito-says-religious-liberty-gun-ownership-are-under-attack/?utm_source=%20feedburner&utm_medium=email&utm_campaign=Feed%3A+scotusblog%20%2FpFXs+%28%20SCOTUSblog%29
In South Bay the Supreme Court did an about face, after having denied church officials' request for injunctive relief in an earlier iteration of the same dispute eight months previously.11South Bay United Pentecostal Church v. Newsom, 140 S. Ct. 1613 (Mem.) (2019). While not ruling on the merits of the case, the Court largely struck down California's ban on indoor worship services in Tier 1 communities,12See, e.g., Ellie Gardey, SCOTUS Stands Up to California's Religious Liberty Abuses, The right to worship has been restored, The American Spectator, Feb. 14, 2021, https://spectator.org/supreme-court-california-religious-gatherings/?utm_source=LibertyNation (reporting that the limits applied "[i]n the counties where 99 percent of the state's population resides"). those identified as having widespread incidents of Covid-19,13California Department of Public Health, Blueprint for a Safer Economy, updated, March 16, 2021, https://www.cdph.ca.gov/Programs/CID/DCDC/Pages/COVID-19/COVID19CountyMonitoringOverview.aspx. in a matter that will likely be subject to further litigation.
The Supreme Court, in a six-to-three judgment, ruled in favor of religious freedom entirely along ideological lines. Those granting relief, in varying degrees, were Chief Justice Roberts, plus Justices Thomas, Alito, Gorsuch, Kavanaugh, and Barrett. The dissenters, Justices Kagan, joined by Justices Breyer and Sotomayor, would have left the ban on worship services in place. The Court thus extended its earlier rationale from Roman Catholic Diocese of Brooklyn v. Cuomo,14141 S. Ct. 63 (2020). continuing its trend of upholding religious freedom by placing limits on Governor Newson's attempt to treat indoor worship services less favorably than secular activities such as shopping.
The restrictions in South Bay, in which the church's sanctuary seats 600, but which has a fire-code capacity of 731,15Appellants' Reply Brief, South Bay United Pentecostal Church v. Newsom, No. No. 20-56358. 2021 WL 201912, n. 7 (9th Cir. Jan. 11, 2021). banned all indoor religious services. The ban did not even allow believers to enter churches for individual visits with faith leaders or prayer services attended by limited numbers of people. In its brief, one-paragraph order, the Supreme Court lifted the total ban on indoor services but left undisturbed Newsom's edict limiting attendance to 25% of capacity or a maximum of 100 persons regardless of the size of facilities in Tier 1 locations, without taking into account whether they are religious in nature.
Turning to the perspectives of the individual members of the Supreme Court, Justices Thomas, joined by Justice Gorsuch, announced that they would have granted the full relief church officials sought to eliminate the restrictions on attendance at worship services. Had Thomas' analysis prevailed, South Bay and other houses of worship would have been allowed to open immediately without limitation.
Justice Alito, having supported the application of church leaders in full, both as to attendance limitations and the prohibition against indoor singing and chanting, favored staying the injunction against the percentage attendance caps. He ended his short opinion by specifying that he would have lifted the injunction after thirty days unless state officials could demonstrate clearly that nothing short of the restrictive measures they imposed would have reduced the spread of COVID–19 at indoor religious gatherings.
Chief Justice Roberts, perhaps trying to channel his inner former Justice Kennedy as a consensus maker of sorts, straddled the line in his brief concurrence. Consistent with his having joined in the Court's earlier denial of South Bay's petition for injunctive relief, his brief concurrence observed that "federal courts owe significant deference to politically accountable officials with the "background, competence, and expertise to assess public health."16South Bay, 141 S. Ct. 716, citing South Bay, South Bay, 140 S. Ct. 1613, 1614 (2020). Even so, Roberts partially granted the relief church officials requested on the basis that the position of state authorities "appears to reflect not expertise or discretion, but instead insufficient appreciation or consideration of the interests at stake."17Id. at 717 Roberts concluded that "[d]eference, though broad, has its limits."18Id.
In her brief first, one paragraph long, signed opinion since joining the Supreme Court, Justice Barrett agreed with Justice Gorsuch on the closures. However, Barrett did differ with Gorsuch on one aspect of the case, supporting the authority of state officials to continue to prohibit singing and chanting during indoor worship services. She upheld this ban, explaining that church officials failed to meet their burden of proof that they were entitled to the relief they sought. Echoing Justice Gorsuch's statement, discussed below, Barrett did voice her dismay why choir members can sing in Hollywood studios while the guidelines forbade believers from doing so in their houses of worship.
Justice Gorsuch's forceful statement, joined by Justices Thomas and Alito, the lengthiest analysis supporting the church's petition, readily acknowledged the difficulty state officials faced in the fight to stem the spread of COVID-19. Still, Gorsuch was troubled by the less than deferential treatment to which public officials in California subjected religious freedom and people of faith, leading him to reflect on the need for equal protection analysis. Readily conceding that he and the other members of the Court are not scientists, Gorsuch mirrored the Court's words in Roman Catholic Diocese of Brooklyn v. Cuomo that "[e]ven in times of crisis — perhaps especially in times of crisis — we have a duty to hold governments to the Constitution."19Id. at 718, emphasis in original.
Recognizing that "no one need doubt that the State has a compelling interest"20Id. and identifying four factors in Newsom's ban on worship services, Gorsuch dismantled each in turn. First, he addressed the concern that worship services involved large numbers of people from different households coming together. Gorsuch rejected this argument as failing to pass constitutional muster because the guidelines neither limited gatherings at other public locations, including train stations or checkout lines in establishments that were allowed to remain open, nor did they take into account that some worshippers wanted to pray alone in silence, in small groups, or go to confession privately with a single priest.
One specific point that Justice Gorsuch raised dealt with the sacrament of confession, also known as the Rite of Reconciliation, a one-on-one activity largely limited to members of the Roman Catholic faith because it is not as widely practiced in other Christian denominations. Because being denied access to confession can be a hardship to those who find religious or spiritual, and perhaps emotional, solace in this prayerful activity with a single priest, the Governor's guideline troubled Gorsuch. He added that this guideline was unacceptable because state officials failed to provide a rationale as to why they could not have imposed less restrictive limits on churches and other houses of worship as they had done with many commercial establishments.
Turning to the state's second proffered basis for the ban on worship, apprehension over allowing too many congregants to gather in close physical proximity, Justice Gorsuch emphasized that the guidelines treated religious freedom and believers as inferiors by imposing greater restrictions on them than on secular, typically commercial, activities. For instance, he indicated that no such limits applied to hair stylists or manicurists, to retailers, or passengers on public transport such as buses. Gorsuch also chided officials for failing to justify why they ignored less restrictive options for worship services, such as social distancing and mask requirements, because these were applied both in non-religious settings and other states.
Third, as to worshipers being together for extended periods, Gorsuch rejected the rules Newsom imposed as constitutionally unacceptable because while they forbade indoor worship services, they did not prevent Californians from spending time in such places as shopping malls, salons, and bus terminals. In addition, he criticized this purported rationale as insufficiently narrowly tailored for not placing reasonable time limits on other indoor religious activities. In sum, Justice Gorsuch rejected the first three guidelines insofar as they not only singled religious activities and people of faith worse than secular activities, but also failed to offer narrower options such as attendance limits applied in secular activities, a clear violation of strict scrutiny.
As to the fourth, and final, factor, the absolute ban on singing during religious services, Justice Gorsuch suggested that this might have seemed, at first blush, like a reasonable limit because the ban also prevented singing at indoor private gatherings, schools, and restaurants. However, he noted that the singing ban was inapplicable to the entertainment industry, apparently as a favor to what he accurately described as a powerful, and lucrative, special interest group in California, while ignoring the religious freedom rights of believers. Accordingly, Gorsuch was unimpressed by the state's response that the entertainment industry employed COVID-19 testing protocols. Instead, he rejected this guideline as insufficiently narrowly tailored because it failed to justify why, for instance, an individual masked cantor could not lead services behind a plexiglass shield or why it forbade a muezzin from singing the call to prayer from a remote location inside a mosque as congregants entered to worship.
After anticipating, and rebutting, the state's likely responses that the ban was temporary, Justice Gorsuch pointed out that these measures have now impacted a second Lent, Passover, and Ramadan. Consequently, Gorsuch pithily concluded with the wry observation that "if Hollywood may host a studio audience or film a singing competition while not a single soul may enter California's churches, synagogues, and mosques, something has gone seriously awry."21Id. at 720.
Justice Kagan, joined by Justices Breyer and Sotomayor, began by perhaps unintentionally agreeing with Justice Gorsuch that members of the Supreme Court are not scientists. Yet, she went on to argue that Newsom's restrictions treated religion in as neutral, and as favorable, a manner as secular activities. Ignoring Gorsuch's analysis to the contrary about the limits on worship services, Kagan relied on "experts" as she upbraided him and the Court, dismissively declaring that "this foray into armchair epidemiology cannot end well."22Id. at 723.
At the same time, Justice Kagan did raise legitimate, reasonable concerns over whether capacity limits may be permissible or indoor bans can ever be justified as she expressed concern for the public welfare. Rather than suggesting that the Supreme Court "leaves state policymakers adrift,"23Id. it is puzzling why Kagan did not choose to urge these same public officials to perhaps consult with religious leaders in attempting to develop guidelines for worship services that comport with the First Amendment while maintaining public safety. Had she spurred state officials on to follow the First Amendment, then perhaps Kagan could have helped to guarantee people of faith the same opportunities to exercise their rights as state officials did in allowing Hollywood to operate in a "business as usual" manner.
Discussion
It is important to reiterate emphatically that the South Bay Court's majority's rejection of the dissent's willingness to grant what may be described as a public health exception granting state officials the power to single out, and limit religious freedom in South Bay notwithstanding, the justices in the majority viewed the pandemic as a crisis that must be taken seriously. Unfortunately, other than Justice Gorsuch's comment, joined by Justices Thomas and Alito, that "no one need doubt that the State has a compelling interest in reducing th[e] risk"24Id. at 718. of transmitting COVID-19, though, the Court eschewed equal protection analysis that may well hold the solution to this line of litigation.
One would have hoped that the entire Supreme Court would have applied a strict scrutiny approach in light of the significant imposition that the guidelines placed on the fundamental right to the free exercise of religion in the form of attending worship services. The need for strict scrutiny is heightened because such a total ban was inapplicable in commercial activities in California or other jurisdictions. Lawmakers and policy makers in California, in particular, should have sought the least restrictive means possible in limiting religious freedom. Instead, officials in California, following Governor Newsome's lead, placed far-reaching limits on houses of worship, but not secular entities, adopting unproven steps intended to limit the spread of COVID-19.
Absent clear medical or scientific data on the value, let alone the wisdom, or lack thereof, of essentially closing houses of worship, a good argument can be made that these attempted shut-downs and other restrictions on individual liberties, perhaps the most important of which is religious freedom, are arbitrary and capricious. Moreover, acting obliviously at best, with downright disregard at worst, for the Free Exercise Clause, a case can be advanced that these restrictions are more about granting self-aggrandizing elected, and unelected officials, untrammeled power over their fellow Americans. These officials also appear to believe that in their pursuit of the noble goal of public safety they alone possess the wisdom to know what is best for others, denying individuals the opportunity to exercise their discretion and freedom when it comes to personal and societal well-being.
If, in fact, public officials were truly concerned about public health and welfare, then they should have taken the time to examine the bigger picture of the harm that COVID-19 closures are inflicting on untold millions of Americans who have been denied, or had limited access to, attending indoor worship services. As such, it might have been helpful had public officials consulted with faith leaders in setting standards particularly because many religious authorities voluntarily cancelled worship services in attempts to help protect the public welfare by complying with health guidelines.25See, e.g., Do we have Mass? Coronavirus closures and dispensations in US dioceses, CatholicNew Agency, updated March 22, 2021, https://www.catholicnewsagency.com/news/do-we-have-mass-coronavirus-closures-and-dispensations-in-us-dioceses-96801. Having such an awareness is important because untold millions of Americans are being denied the great deal of spiritual comfort and solace they gain through participating in their faith communities. To this end, it is difficult to comprehend why Newsome and other public officials in California did not consider the harm that denying believers access to communal indoor worship into account caused during the mental health crisis spurred on by COVID-19.
One can certainly sympathize with the Herculean task facing Newsome and other public officials as they try to set safe, healthy courses of action during the throes of the pandemic. Nonetheless, the failure of officials in California to comply with the Supreme Court's order in South Bay by reconsidering the impact that the ban on indoor worship services is having on individuals is all the more curious, if not inexcusable, in light of research highlighting the key role religion plays in ensuring mental health.26See, e.g., Rob Whitley, Religion and Mental Health: What Is the Link? Exploring the scientific evidence surrounding religion and mental health, Psychology Today, Dec 18, 2017, https://www.psychologytoday.com/us/blog/talking-about-men/201712/religion-and-mental-health-what-is-the-link (including a link to a review study on point).
Perhaps public authorities who identify as progressive are often tone-deaf, underestimating people of faith and their beliefs and tending to downplay the value of religion because they are frequently led by those "'on the political left . . . [who] have taken to calling themselves and their causes 'progressive'"27Michael Allan Wolf, Looking Backward: Richard Epstein Ponders the "Progressive" Peril, 105 Mich. L. Rev. 1233, 1245 (n. 50) (2007). rather than liberal, individuals who reject or ignore values inconsistent with their own. Such a lack of understanding, even hostility, toward people of faith emerged during the questioning to which Justice Amy Barrett, a practicing Catholic, was subjected to during her confirmation hearings to the Seventh Circuit, in violation of Article VI of the Constitution, according to which "no religious Test shall ever be required as a Qualification to any Office or public Trust under the United States." The appalling manner in which Senators violated Justice Barrett's rights under Article VI by questioning her faith starkly illustrates that some progressives underestimate people of faith because they neither understand, nor do they try to, comprehend the beliefs of those with whom they disagree because they seem to have so little regard for religion in the public marketplace of ideas.28See, e.g., Ramesh Ponnuru, In the Wings: Anthony Kennedy's Replacement should be Amy Barrett, Chicago Tribune, July 2, 2018) (reporting that Sen. Dianne Feinstein, D-Calif., criticized Amy Coney Barrett, during her confirmation hearings due to her religious views: "'Dogma lives loudly within you,' Feinstein said, in reference to Barrett's Catholic faith. Never mind that Barrett had already said that 'it is never appropriate for a judge to apply their personal convictions, whether it derives from faith or personal conviction.'" https://www.chicagotribune.com/opinion/ commentary/ ct-perspec-vetting-supreme-court- replacement-kennedy-amy-barrett-0702-story.html; Tyler Olsen, Democratic senators apparently not okay with "orthodox Catholic" judge, The Daily American (Somerset, PA), Sept 12, 2017, 2017 WLNR 28772591 (noting that "Dick Durban, from Illinois, a Catholic himself, but not an "orthodox" one, asked Barrett, "Do you consider yourself an 'orthodox Catholic?'" Hawaii's Mazie Hirono awkwardly went back and forth with Barrett about her faith, questioning whether she would allow her religious views to play a role in the way she heard cases, despite Barrett's insistence that she would uphold the law and any legal precedent regardless of her own beliefs. Diane Feinstein of California went the furthest, nearly, if not completely, crossing the line into full-on bigotry. "Why is it that so many of us on this side have this very uncomfortable feeling?" she said towards the end of the hearing. "Dogma and law are two different things. I think whatever a religion is, it has its own dogma The conclusion one draws, is that the dogma lives loudly within you, and that's of concern.").
Being aware of and taking the concerns of people of faith, and others, into consideration is important because of the large, increasing, numbers of individuals needing help due to stress, fear, depression, and anxiety. The need for this awareness is exacerbated due to the alarming rise in suicides and attempts at self-harm29See, e.g., Centers for Disease Control and Prevention, Coping with Stress, Jan. 22, 2021, https://www.cdc.gov/coronavirus/2019-ncov/daily-life-coping/managing-stress-anxiety.html; Mental Health America, COVID-19 and Mental Health: A Growing Crisis, Oct. 20, 2020 https://mhanational.org/research-reports/covid-19-and-mental-health-growing-crisis. plus the growth of substance abuse.30 See, e.g., Centers for Disease Control and Prevention, Alcohol and Substance Use Basics of excessive alcohol use, Feb. 17, 2021, https://www.cdc.gov/coronavirus/2019-ncov/daily-life-coping/stress-coping/alcohol-use.html; Robert T. Muller, Covid-19 Pandemic Measures and Substance Abuse Pandemic measures bring an epidemic of substance abuse, Psychology Today, Dec. 24, 2020, https://www.psychologytoday.com/us/blog/talking-about-trauma/202012/covid-19-pandemic-measures-and-substance-abuse. Thus, it is a positive development that "three-quarters of U.S. adults who normally attend religious services now say they are "very" or "somewhat" confident they can do so safely, without spreading or catching the coronavirus, [even though] just four-in-ten U.S. Christians (39%) plan to go in person to church services this Easter Sunday."31Life in U.S. Religious Congregations Slowly Edges Back Toward Normal: But COVID-19 pandemic still a major presence in houses of worship as many Christians plan to stay home on Easter, Pew Research Center Religion & Public Life, March 22, 2021, https://www.pewforum.org/2021/03/22/life-in-u-s-religious-congregations-slowly-edges-back-to ward-normal/ Still, one would hope that if political leaders would consult with religious leaders in devising plans to allow believers to gather with their worship communities, then individuals in need can find the strength they need to weather these challenging times.
It is unfortunate that public officials in California and elsewhere have apparently all but ignored the important role religion plays in the lives of individuals and American society. When exercising their right to freedom of religion, particularly during times of crisis such as the present, it might have been helpful had public officials recognized that a broad spectrum of Americans take great solace in gathering to pray and worship communally and devised policies accordingly.
Based on scant data, though, as the members of the majority of the Supreme Court illustrated in South Bay, Newsome and other state officials ignored the great comfort that many Americans derive from exercising their First Amendment right to the free exercise of religion in communion with their fellow believers. Officials thereby inflicted spiritual and emotional pain on people of faith when they imposed harsh, even if arguably well-intended, restrictions in pursuit of public safety. Rather than relying on vague, often conflicting reports over the serious concerns associated with trying to prevent the spread of COVID-19,32See, e.g., the comment of Bishop Oscar Cantú of San Jose, supra note 5, that that "Catholic Churches have been worshipping indoors across our country for many months, and there has been minimal COVID transmission at their religious services due to parishes following stringent health and safety protocols…." officials owed Americans the duty to have engaged in a more comprehensive, holistic examination of the impact of the restrictions they imposed by decree because guidelines such as those Newsom set in place may well have caused more emotional harm than good.
Thankfully, six members of the Supreme Court stepped up to protect religious freedom in South Bay, helping to ensure that religion and people of faith are subjected to inferior treatment when compared to secular, non-religious persons and activities. Let us hope, even pray, that as the Court has done in recent judgments such as Hosanna-Tabor Evangelical Lutheran Church and School v. EEOC,33565 U.S. 171 (2012). an uncommon unanimous opinion wherein the Justices deferred to the discretion of religious leaders in deciding who qualified as ministers in their faiths, they will continue to protect the "first freedom."
The Supreme Court must continue to stand strongly in support of religious freedom should South Bay, or some other dispute, result in further litigation by ensuring that people of faith and their houses of worship are protected from being treated as inferior to secular institutions and activities. Moving forward, the Court must unwaveringly subject attempts to impose limits on attendance or to close houses of worship during times of crisis to stringent equal protection analysis, requiring state actions to be based on compelling governmental interests applied in as narrowly tailored a fashion as possible in order to limit their impact on fundamental freedoms. In so ruling, the Court must continue to ensure that people of faith can fully exercise their First Amendment right to the free exercise of religion by worshiping without restrictions in communion with like-minded believers even as medical professionals work with public health officials in seeking evidence-based ways of eliminating the scourge of COVID-19.
Postscript
Three weeks to the day after its order in South Bay, the litigation of this issue continued in Gateway Church v. Newsom.34https://www.supremecourt.gov/orders/courtorders/022621zr_1bo2.pdf The Supreme Court, in an unsigned opinion with a six-to-three split identical to the one in South Bay, with all Justices retaining their original positions, ordered the Ninth Circuit and officials in Santa Clara County to allow churches to conduct indoor worship services at 25% capacity of their facilities. In its brief order, the Court bluntly declared that "[t]he Ninth Circuit's failure to grant relief was erroneous."35Id. Additional litigation is likely to be forthcoming.36Controversy over limits on worship services continue in states other than California. See, e.g.m [Bishop] Deeley: Maine governor's new order on religious gatherings 'unacceptable,' National Catholic Reporter, Feb. 23, 2021, (questioning an Executive Order under which "fewer than 10 of Maine's 141 Catholic churches would be able to admit more people to Mass). The Executive Order of March 5, 2021, modifying the original order of March 15,2020, is available at https://www.maine.gov/governor/mills/sites/maine.gov.governor.mills/files/inline-files/EO%2093%2035.pdf. The Governor of Maine subsequently loosened the restrictions, Rhian Lowndes, COVID restrictions for houses of worship loosen, WGAM 8, WWPI 16, March 25, 2021, https://www.wagmtv.com/2021/03/25/covid-restrictions-for-houses-of-worship-loosen-march-26. ♦
---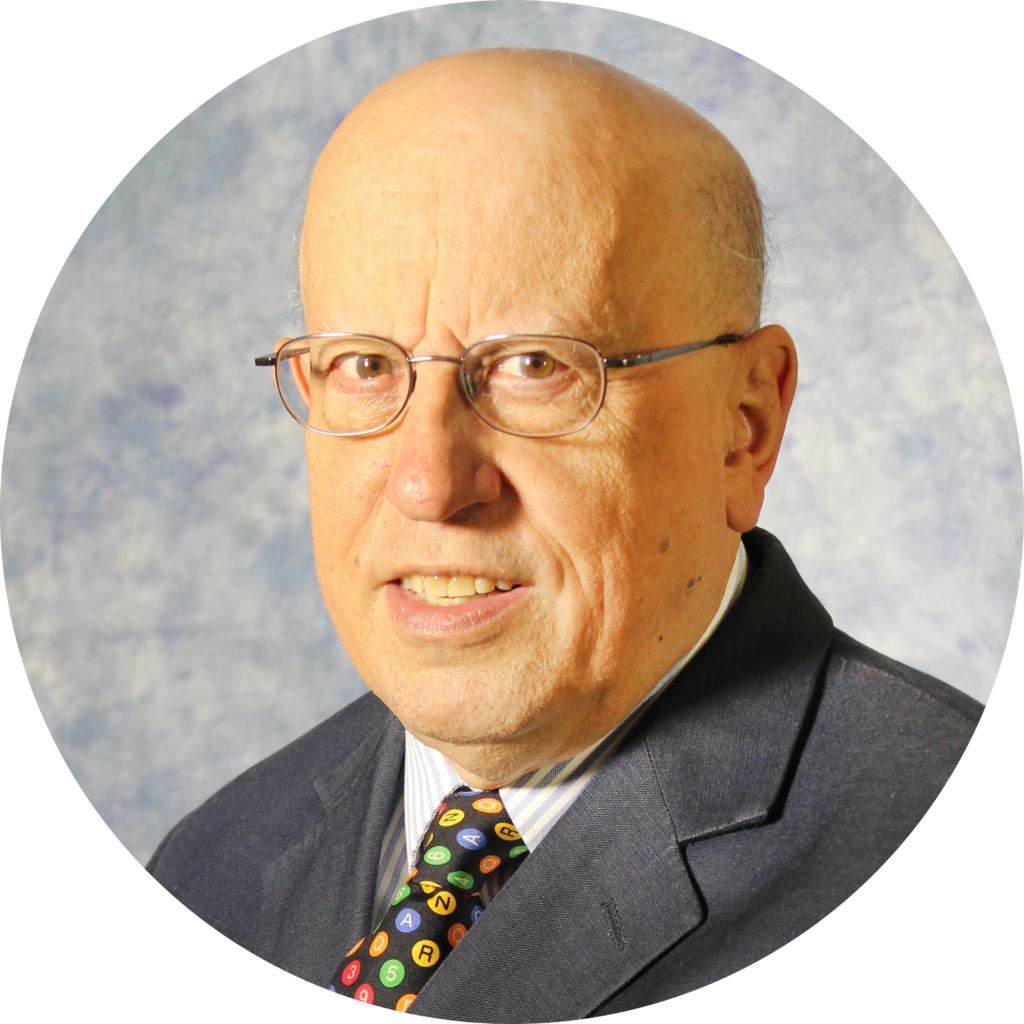 Charles J. Russo, M.Div., J.D., Ed.D. is the Joseph Panzer Chair of Education in the School of Education and Health Sciences (SEHS), Director of SEHS's Ph.D. Program in Educational Leadership, and Research Professor of Law in the School of Law at the University of Dayton, OH. He is also an Adjunct Professor at Notre Dame University of Australia School of Law, Sydney Campus.
---
Recommended Citation
Russo, Charles J. ""Even in a pandemic, the Constitution cannot be put away and forgotten:" Banning Communal Worship Poses Continuing Threats to Religious Freedom." Canopy Forum, April 2, 2021. https://canopyforum.org/2021/04/02/even-in-a-pandemic-the-constitution-cannot-be-put-away-and-forgotten