The Conscience Rights of Health Care Professionals Under the Affordable Health Care Act and its Regulations:
An Emerging Controversy
---
Charles J. Russo
One of the more contentious issues surrounding medical care concerns the conscience rights of health care professionals such as doctors, physician assistants, nurses, and the faith-based institutions in which they work. Controversy arises when individuals and/or their institutional policies refuse to comply with federal rules mandating that they violate their sincerely held religious beliefs, which are protected by Title VII of the Civil Rights Act of 1964. Title VII affords individuals the right to refrain from participating in medical procedures such as abortions or gender reassignment surgery, as well as not dispensing birth control pills or abortifacients if doing so violates their consciences.
On the one hand are the rights of individual health care professionals, and institutions, to abide by their consciences by abstaining from participating in medical procedures and dispensing medications which violate their sincerely held religious beliefs, particularly if others are ready, willing, and able to provide the desired services to patients. At the same time, requiring medical professionals to violate their consciences by participating in procedures or dispensing medications inconsistent with their beliefs would obligate them to ignore the Hippocratic Oath that doctors, in particular, take. One must hope that the law will not direct doctors, or by extension, other medical professionals, to transgress their oaths to "do no harm or injustice" to their patients by acting in manners inconsistent with their medical and religious values.
On the other hand is the duty of the government to ensure that patients and employees have access to necessary medications and medical procedures. This dispute is another example of the challenges raised by efforts to protect the religious freedom of health care providers and professionals while ensuring that patients receive the medical services they need.
A nascent imbroglio has developed over a proposed rule that might require health care institutions and professionals to violate their sincerely held religious beliefs by providing coverage for medications and/or care they deem immoral. The rule would also obligate health care professionals to assist in performing procedures which they disagree with. This issue first appeared on July 26, 2022 when the Federal Department of Health and Human Services announced the proposed new rule, Safeguarding the Rights of Conscience as Protected by Federal Statutes, that was posted in the Federal Register on January 5 2023.
The proposed rule, which is designed to rescind parts of a regulation promulgated during the Trump administration, would restore gender identity and sexual orientation as classifications protected from discrimination under Section 1557 of the Affordable Care Act (ACA). This provision bans discrimination on the basis of race, color, national origin, age, disability, or sex (including pregnancy, sexual orientation, and gender identity), in covered health programs or activities. Public comments on this rule must be posted by March 6, 2023.
According to HHS Secretary Xavier Becerra's notice of proposed rulemaking, the change is purportedly designed "to restore the longstanding process for the handling of conscience complaints and provide additional safeguards to protect against conscience and religious discrimination." Becerra added that "No one should be discriminated against because of their religious or moral beliefs, especially when they are seeking or providing care." He continued, "The proposed rule strengthens protections for people with religious or moral objections while also ensuring access to care for all in keeping with the law."
The regulation intends to retain, with modifications, some provisions of the 2019 Final Rule adopted during the Trump Administration regarding federal conscience protections for health care providers. Critics feared that the earlier rules, which a federal trial court in California invalidated, might have threatened access to care for individuals seeking various forms of health care and might have discriminated against patients who are gay and transgender. The rule is designed to make other provisions redundant, because the administration believes they undermine the balance Congress struck between safeguarding conscience rights and protecting access to health care.
In response to the proposed rule, the United States Conference of Catholic Bishops, in conjunction with a wide array of individuals and faith leaders of varying religious and secular perspectives, raised questions about its provisions. The USCCB's statement points out that because the rule is drawn so narrowly, granting very limited exemptions, it is likely to create significant potential conflicts for professionals who cannot, in good conscience, comply with its provisions. The USCCB's statement specified that the HSS religious exemption exists only in California, New York, and Oregon. Yet even without a religious exemption, the statement acknowledged that religious employers can avoid the contraceptive mandates in twenty-eight states by self-insuring their prescription drug coverage, dropping that coverage altogether, or opting for regulation under provisions in the federal Employee Retirement Income Security Act that preempts state law. However, in its current form, the HHS mandate cuts off all of these avenues of relief to religious institutions and their employees.
A key substantive point that the USCCB statement makes is that the planned rule fails to include adequate protection for those whose beliefs prevent them from assisting in the procedures specified in its provisions, namely abortion and gender transition services. Among other key points in the NCCB's statement is that the rule does not exempt Catholic charities, schools, universities, or hospitals in particular, because it refuses to classify them as "religious employers" worthy of conscience protection insofar as they do not "serve primarily persons who share the[ir] religious tenets." Moreover, the USCCB commented that the mandate would require Catholic, and other religious, institutions to violate their consciences by providing services and coverage for medical procedures and medications they believe to be immoral such as contraception and abortion-inducing drugs and sterilization.
To be clear, it is important to bear in mind that the USCCB and its supporters are in no way refusing to provide necessary medical services to patients who do not share their beliefs based on their sexual orientations or other personal characteristics. Rather, the USCCB is defending the First Amendment right of health care professionals and their employers to the free exercise of their religious beliefs, as well as their right not to be discriminated against or denied generally available governmental benefits solely due to their sincerely held beliefs.
Not surprisingly, litigation ensued over an earlier HSS rule and the ACA's ban on discrimination based on sex. In the first of a pair of cases cited in the proposed HSS rule, a unanimous Fifth Circuit, partially relying on the Religious Freedom Restoration Act, affirmed an order of a federal trial court in Texas which enjoined provisions in the ACA requiring religious health care providers to perform gender-reassignment surgeries or abortions as violations of their sincerely held religious beliefs. The panel agreed that the trial court was not obligated to vacate only the HHS rule enacted pursuant to the provision in the ACA banning gender discrimination by requiring medical providers to perform and provide insurance coverage for abortions and gender-transition procedures. The court ruled this way even though the complaint only sought permanent injunctive relief from the challenged rule, not the broader statutory provision.
In a subsequent dispute from North Dakota, the Eighth Circuit reached a similar outcome. The court unanimously affirmed that because religious health care providers succeeded in demonstrating that they would have suffered per se irreparable harm from the enforcement of the ACA and Title VII's prohibition against discrimination on basis of sex, they were entitled to permanent injunctive relief. The court agreed that the plaintiffs were entitled to relief because they proved that they faced a credible threat of litigation under Title VII's prohibition of discrimination "on basis of sex," including gender identification, for refusing to perform or provide health insurance coverage for gender transition procedures. To date, the Biden administration has not filed petitions for certiorari with the Supreme Court challenging either of these orders.
The nub of the dispute comes down to religious freedom. While there is no doubt that individuals have the right to access needed medications and health care services, the issue is whether the federal government can enact statutes and regulations requiring medical professionals and institutions to provide coverage as well as procedures that violate their sincerely held religious beliefs and consciences. Insofar as it is well established that the First Amendment guarantees Americans the right to the free exercise of religion without unnecessary governmental interference, this controversy presents significant unresolved questions about the reach of federal authority.
Another question concerns why, absent emergency circumstances, the federal government would want to require others to violate their consciences. Put another way, why would individuals, other than in emergency situations, voluntarily seek care at faith-based hospitals where the institutions' professed beliefs and values are inconsistent with their own, if other facilities or personnel can provide the services they desire? Further, one must ask what the Biden administration and proponents of the new HHS rule hope to accomplish by attempting to mandate that individual health care professionals and their faith-based institutions ignore their religious values, especially when the desired medications and services are readily available from other providers, in requiring them to violate their consciences. Such an approach contradicts longstanding American jurisprudence relating to the free exercise of religion.As demonstrated by the two circuit court decisions to date, the draconian approach of mandating that individual health care professionals and institutions violate their sincerely held religious beliefs advanced by the proposed HHS rule flies in the face and language, if not the spirit, of the First Amendment's protection of America's first freedom, freedom of religion. This issue certainly bears watching — the fate of faith-based health care professionals' religious freedom and autonomy arguably hangs in the balance.♦
---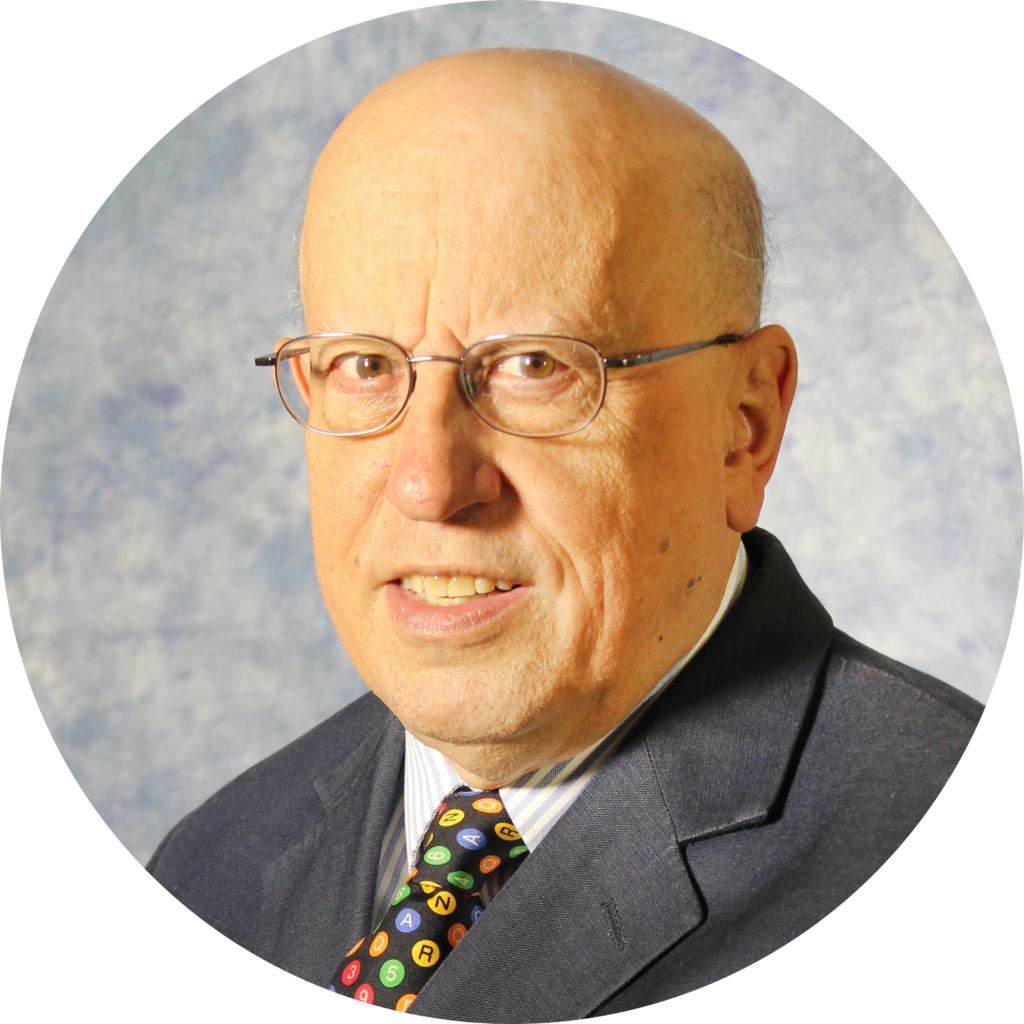 Charles J. Russo M.Div., J.D., Ed.D., Joseph Panzer Chair of Education in the School of Education and Health Sciences (SEHS), Director of SEHS's Ph.D. Program in Educational Leadership, and Research Professor of Law in the School of Law at the University of Dayton, OH, is also an Adjunct Professor at Notre Dame University of Australia School of Law, Sydney Campus.
---
Recommended Citation
Russo, Charles J. "The Conscience Rights of Health Care Professionals Under the Affordable Health Care Act and its Regulations: An Emerging Controversy." Canopy Forum, February 11, 2023. https://canopyforum.org/2023/02/11/the-conscience-rights-of-health-care-professionals-under-the-affordable-health-care-act-and-its-regulations-an-emerging-controversy/.