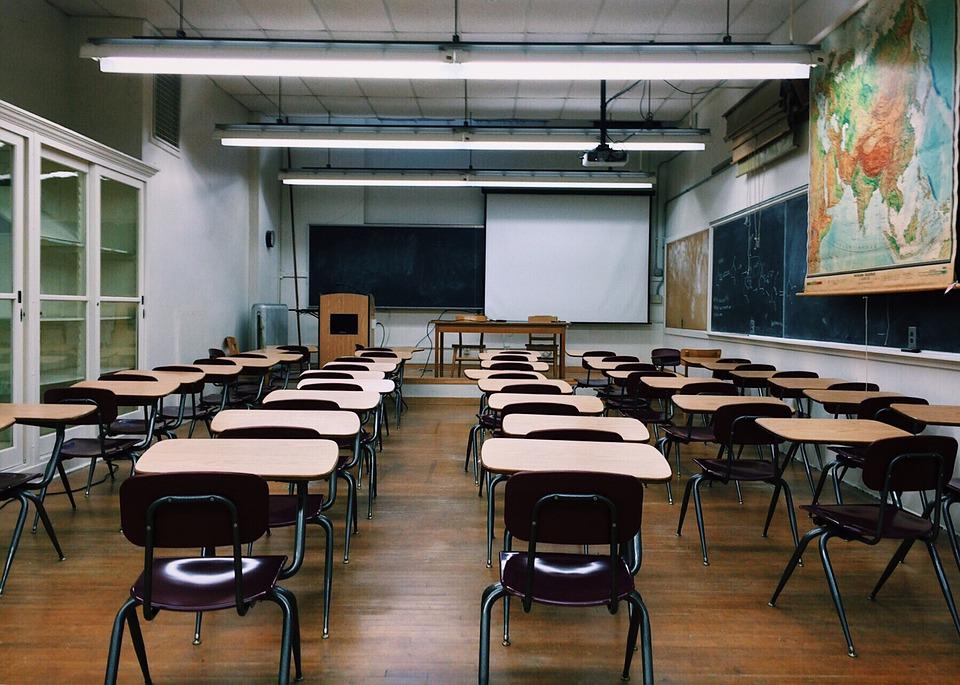 Carson v. Makin and the Blossoming of Religious Freedom in Education
---
Charles J. Russo
Picture by Wokandapix on Pixabay.
---
This article is part of our "Kennedy, Carson, and Dobbs: Law and Religion in Pressing Supreme Court Cases" series.
If you'd like to check out other articles in this series, click here.
---
Notwithstanding the fears of the Supreme Court's critics, who suggest that it intends to eliminate public education by providing direct funding to faith-based schools (particularly those with Christian affiliations), the Court's recent ruling in Carson v. Makin does not signal a "holy war" against public education. Supporters of aid to students who attend faith-based schools rely on the Child Benefit Test, an evolving legal construct. According to the Child Benefit Test, because students, rather than their faith-based schools, are the primary beneficiaries of the state aid their schools receive, the assistance is permissible because the government is not directly supporting particular religions.
Carson is the latest logical extension of the Child Benefit Test, an expansion of religious liberty the Court presaged in Cochran v. Louisiana Board of Education in 1930 when it allowed the state to loan secular textbooks to all students under the Fourteenth Amendment regardless of where they attended school. As such, this essay reflects on Carson by placing it in the context of the Court's jurisprudence on religious freedom, particularly in education.
In 1947, embarking on the first phase of its modern Establishment Clause jurisprudence, the Supreme Court adopted the Child Benefit Test in earnest (without using this term) in its initial application of the First Amendment in a school setting in Everson v. Board of Education. In Everson the Court upheld the constitutionality of a law from New Jersey which permitted local boards to make rules and contracts to transport children to and from their faith-based schools.
The Supreme Court extended the Child Benefit test in 1968 through Board of Education v. Allen, which upheld the constitutionality of a statute from New York directing local boards to loan textbooks to children in grades seven to twelve who attended private schools, including those that are religiously affiliated. Rather than order the boards to loan students the same books, the law in Allen directed officials to approve titles prior to their adoption. The Court determined that the law passed constitutional muster because its purpose was not to aid religion or non-public schools and its primary effect was to improve the quality of education for all children.
The Supreme Court entered the second phase of its modern Establishment Clause jurisprudence with the adoption of tripartite Lemon v. Kurtzman test in 1971, which the Supreme Court repudiated in Kennedy v. Bremerton School District. According to Lemon, a governmental action must "[f]irst have a secular legislative purpose; second, its principal or primary effect must be one that neither advances nor inhibits religion; finally, the statute must not foster 'an excessive government entanglement with religion.'"
During the second phase of the Supreme Court's Establishment Clause jurisprudence, the Child Benefit Test was at its nadir. With the exception of Mueller v. Allen in 1983, in which the Justices upheld a law from Minnesota granting all parents state income tax deductions for the costs of tuition, textbooks, and transportation associated with sending their children to K–12 schools (the vast majority of those who benefited sent their children to faith-based schools), the Justices refused to move beyond the limits they created in Everson and Allen.
The Supreme Court's judgment in Zobrest v. Catalina Foothills School District, allowing the on-site delivery of special education services to a student in a Roman Catholic school in Arizona breathed new life into the Child Benefit Test, allowing it to enter a phase extending to the present. The Court extended the third phase of its modern Establishment Clause jurisprudence in 1997 in Agostini v. Felton, a case from New York City allowing the onsite delivery of remedial services to students who attended faith-based schools.
Most recently, in Trinity Lutheran v. Comer in 2017 and Espinoza v. Montana Department of Taxation in 2020 the Supreme Court rejected attempts to deny benefits to individuals or organizations simply due to their religious status. In Trinity Lutheran Chief Justice Roberts aptly described Missouri's refusal to allow a faith-based preschool to participate in a playground safety program due solely to its religious affiliation as "odious to the Constitution."
In Espinoza, the Supreme Court ruled that because a state tax credit program which allowed individuals to make contributions to student scholarship organizations was permissible under the Establishment Clause, the no-aid provision in Montana's constitution impermissibly discriminated based on religious status by not permitting parents of children at faith-based schools to participate in the program. The Justices decided that while the disputed provision sought to separate church and state more strictly than its Federal counterpart, it lacked a compelling interest, thereby failing to satisfy strict scrutiny analysis.
Rather than an attack on public education, an institution of inestimable value that continues to serve the nation well as it benefits countless millions of students, the Supreme Court's recent judgments, most notably Kennedy, have sought to move away from a formulaic, secular rejection of religion under the unworkable Lemon test. In Kennedy, the Justices acknowledged that "this Court long ago abandoned Lemon and its endorsement test offshoot," explaining that "the Establishment Clause must be interpreted by 'reference to historical practices and understandings.'"
The Supreme Court is continuing the trend it initiated a quarter of a century ago in Agostini by ending discrimination based on religion in order to ensure that believers and their institutions are not treated as second class citizens simply due to their religious affiliations. Put another way, instead of accepting critics' misclassification of Carson as an attack on public education and a move towards Christian nationalism, the Court's pushback against militant secularism should be heralded as part of its movement to remedy past inequities against religion in public life. In the recently completed 2021-22 Court term the Justices demonstrated their concern for religious liberty by taking major steps to rectify past wrongs; these included upholding the rights of a Christian organization to be treated like other groups in hanging its flag outside of a City Hall in Massachusetts in Shurtleff v. Boston and of a football coach to kneel in silent prayer after games in Washington State in Kennedy v. Bremerton School District.
At issue in Carson was a tuition assistance program for students in rural districts lacking their own high schools. On June 21, 2022, the Supreme Court found that parents in these rural districts who received state aid to send their children to private schools could use those funds to pay for tuition at schools with faith-based curricula. The Court rejected Maine's requirement that tuition assistance payments could be used only at "nonsectarian" schools as violating the Free Exercise Clause, under which "Congress shall make no law prohibiting the free exercise [of religion]." The Court explained that the statute violated the Free Exercise rights of parents by denying them of their right to send their children to the schools of their choice.
Writing for the Supreme Court in Carson, Chief Justice Roberts invalidated Maine's "nonsectarian" standard because it "effectively penalizes the free exercise of religion." Relying on Trinity Lutheran and Espinoza, he reasoned that "a neutral benefit program in which public funds flow to religious organizations through the independent choices of private benefit recipients does not offend the Establishment Clause." Echoing language that would emerge in Kennedy, Roberts added that a state's interest in not violating the Establishment Clause does not justify excluding people from a public benefit because they are religious.
Justice Stephen Breyer's dissent, joined in full by Justice Elena Kagan and partially by Justice Sonia Sotomayor, feared "an increased risk of religiously based social conflict when government promotes religion in the public school system."
In a separate dissent, Justice Sotomayor worried that Carson is "leading us to a place where separation of church and state is a constitutional slogan, not a constitutional commitment. Today, the Court leads us to a place where separation of church and state becomes a constitutional violation."
Carson stands as a beacon of hope as part of the rejuvenation of the First Amendment Religion Clauses, particularly in education, in what can be described as a return to pre-Lemon "status quo ante." Under the now defunct, but not mourned, Lemon test, the Court invalidated a variety of forms of aid to students whose parents exercised their freedom of choice by having their children educated in faith-based schools. In this regard, it is ironic that in a Nation where "freedom of choice" is extolled as a virtue in so many other arenas, critics have resolutely refused to extend this option to schooling.
In acknowledging the rights of parents by affording them greater freedom to educate their children in the schools they wish, the Supreme Court is arguably returning the United States to the First Amendment's original meaning. Justice Thomas made just this point in his 2019 concurrence in American Legion v. American Humanist Association, wherein the Court upheld the display of a display of a thirty-two-foot tall Latin cross on public land in Maryland which local citizens erected as a memorial to area soldiers who died during World War I as not violating the Establishment Clause. More specifically, Justice Thomas thought that the Court's post-Lemon First Amendment jurisprudence, which imposed a wall of separation between Church and State "ha[d] no basis in the original meaning of the Constitution" because the Justices "manipulated [it] to fit whatever result the Court aimed to achieve."
The originalists on the High Court bench, led by Justices Thomas and Alito, along with Chief Justice Roberts plus Justices Gorsuch, Kavanaugh, and Barrett, who comprised the majority in Makin, rejected Lemon and the misguided notion enshrined by Justice Black's reliance on Jefferson's call for a high wall of separation between Church and State. In its place, the Court is returning to the original meaning of the First Amendment by demolishing the high wall of separation based on specious fears of establishment by allowing aid to students who attend faith-based schools while ending discrimination against people of faith and their institutions.
If the United States is to continue to be a vibrant, inclusive, multicultural nation, it is imperative that religious freedom is protected as a key element of such a free and open society. While they are certainly not calling for the Supreme Court to establish any particular religion, or no religion, the Justices are making it clear that believers cannot be excluded from the public marketplace of ideas in education and other spheres solely because of their beliefs. In fact, by recognizing the right of parents to exercise greater freedom in selecting where their children can be educated, Carson is part of a trend of ensuring that students are educated from a diversity of perspectives.
The Supreme Court's rationale in Carson is consistent with dicta from its 1925 judgment in Pierce v. Society of the Sisters of the Holy Names of Jesus and Mary, wherein it reasoned that "[t]he child is not the mere creature of the state; those who nurture him and direct his destiny have the right, coupled with the high duty, to recognize and prepare him for additional obligations." In the underlying dispute, relying on the Fourteenth, rather than the First, Amendment, the Court invalidated a compulsory attendance law from Oregon that would have required parents of all students between the ages of eight and sixteen who had yet to complete the eighth grade (other than those who would today be classified as needing special education), to send their children to public schools. In so ruling, the Court essentially upheld the right of faith-based schools to operate. In Carson, then, the Supreme Court is helping to pave the way toward a freer, more open American society in which individuals learn to demonstrate tolerance for the beliefs of those whose ideas may differ from their own. In so doing, the Court is facilitating ways to unite all Americans regardless of their views into what John Inazu described as a "Confident Pluralism" while recognizing the central role and significance of religion as the Nation's "first freedom."♦
---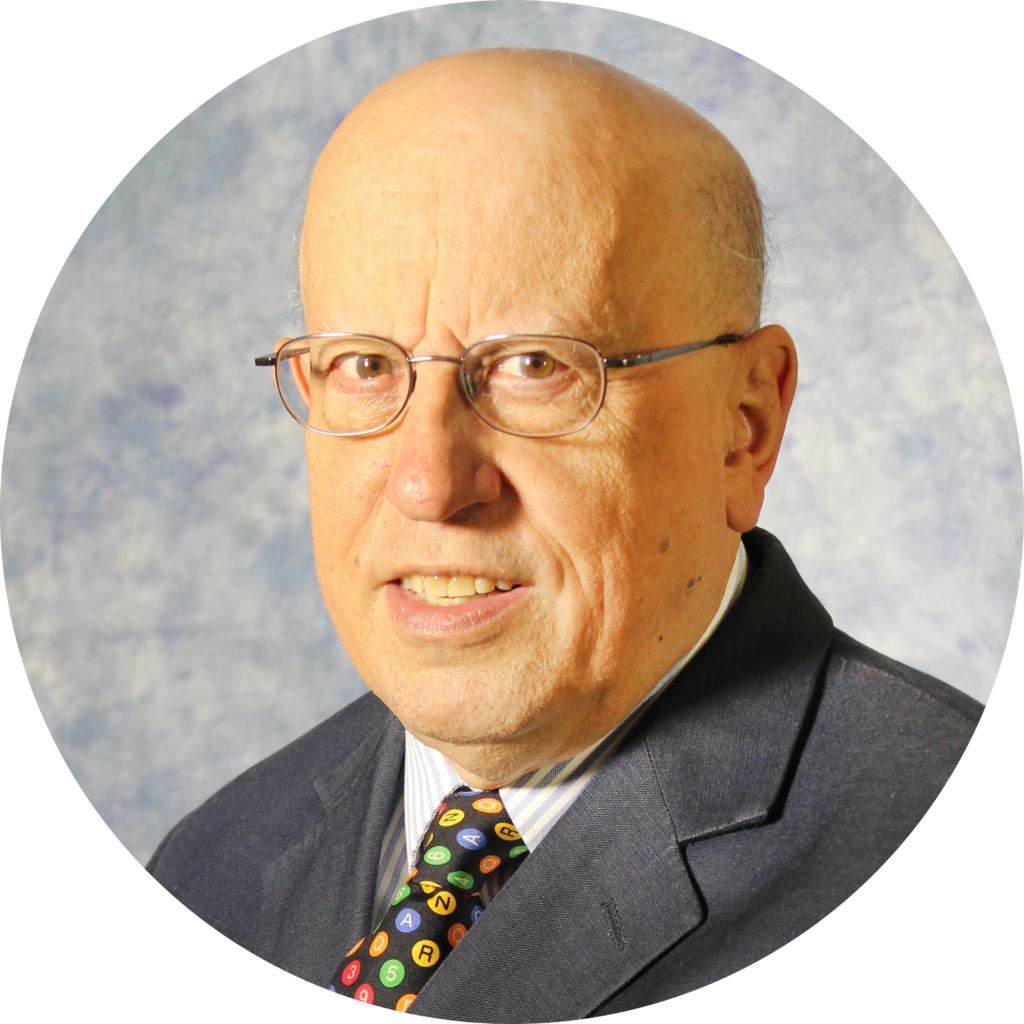 Charles J. Russo, M.Div., J.D., Ed.D. is the Joseph Panzer Chair of Education in the School of Education and Health Sciences (SEHS), Director of SEHS's Ph.D. Program in Educational Leadership, and Research Professor of Law in the School of Law at the University of Dayton, OH. He is also an Adjunct Professor at Notre Dame University of Australia School of Law, Sydney Campus.
---
Recommended Citation
Russo, Charles J. "Carson v. Makin and the Blossoming of Religious Freedom in Education." Canopy Forum, August 16, 2022. https://canopyforum.org/2022/08/16/carson-v-makin-and-the-blossoming-of-religious-freedom-in-education/