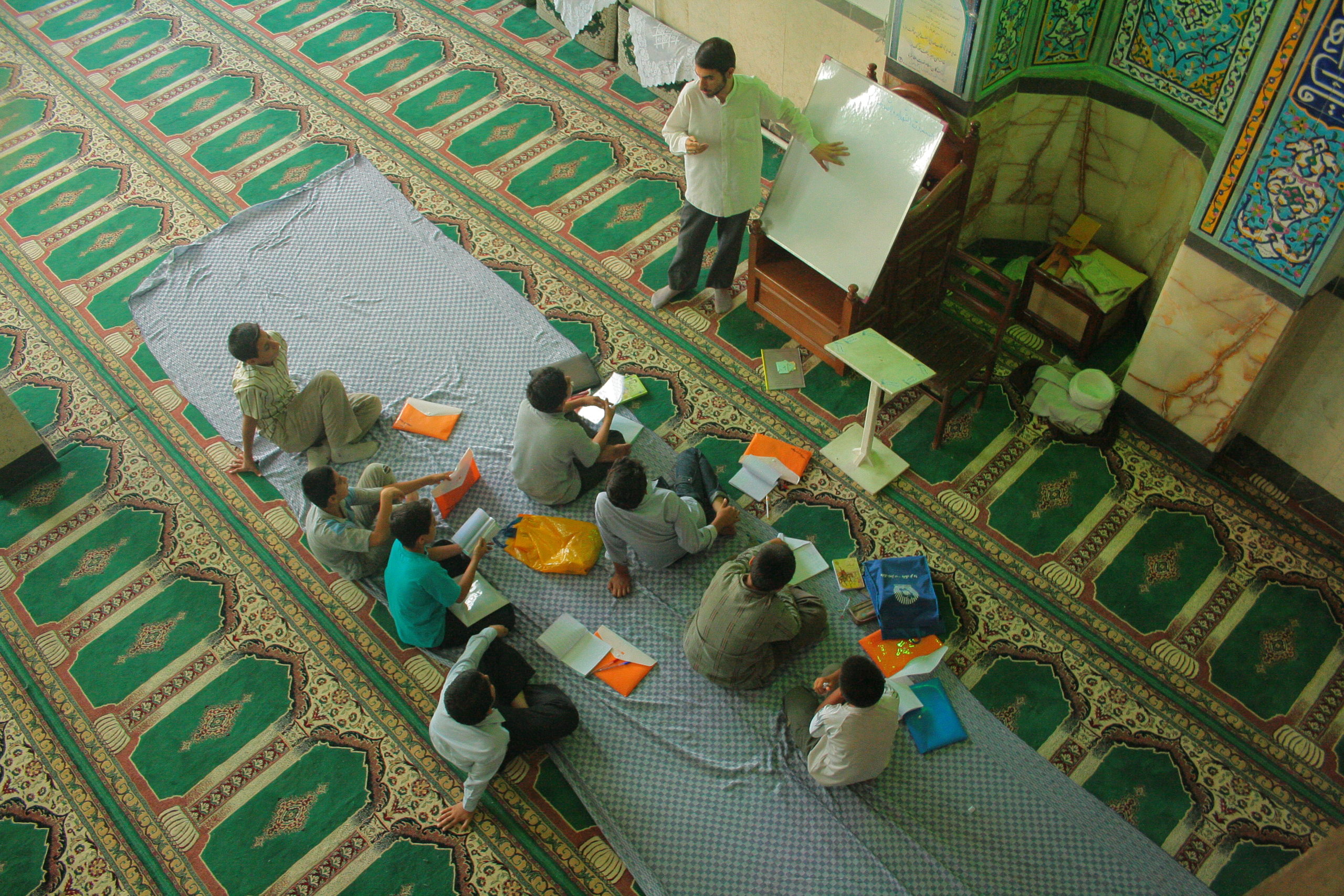 Can Faith-Based Schools Retain
Their Traditional Religious Values
in a Changing World?
---
Charlie Russo and Keith Thompson
Picture by Mostafa Meraji (CC BY-SA 4.0)
Contemporary efforts to regulate religious schools are unjust and bound to fail. Emerging legislation in Australia and the ongoing judicial controversy in the United States over the freedom of officials in faith-based schools to hire staff and admit students who share their values present serious challenges to educators in both countries, particularly in regards to sexuality. At a time of shifting cultural norms and declining religious affiliation among adults, parents are seeking good faith-based education for their children in "ethos schools" – institutions that teach according to specific value systems, usually religious in nature. Society should not accept legislative efforts to make them conform to modern moral norms instead of traditional religious values and beliefs. This comparative essay thus reflects on the status of, and threats to, religious freedom in education in faith-based schools in both nations.
Just before the May 2022 national election in Australia, the proposed federal Religious Discrimination Act stalled when five members of the government crossed the floor of the lower house, insisting on stronger protections for transgender students in religious schools. The existing Sex Discrimination Act 1984 had allowed religious schools to adopt rules supporting their beliefs about human sexuality and gender identity. Rather than concede the amendments, the Morrison government chose not to advance the bill while the incoming Albanese government said it would revisit the legislation including the transgender protections, but has not yet done so.
The proposed new federal legislation would also have trumped inconsistent state laws such as those in Tasmania, where the new act would have superseded an existing provision in the state's anti-discrimination statute about giving offense. Controversy arose when the State's Anti-Discrimination Commission called the Catholic Archbishop of Tasmania to account for distributing a booklet, "Don't Mess with Marriage," to the parents of students attending parish schools after a transgender Greens Candidate in a forthcoming federal election claimed to have been offended by its content; the complaint was eventually dropped.
Where does this leave ethos schools? There appears to be no evidence that Australian ethos schools have expelled or even suspended students wrestling with gender dysphoria. Thus, opponents characterized the argument as ongoing evidence of an agenda intended to ban religious beliefs and practices inconsistent with contemporary PC norms.
Importantly, unlike the United States, Australia lacks a constitutional bill of rights, Section 116 of its constitution prohibits the federal government from passing laws interfering with the free exercise of religion. The Australian government's power to pass an anti-religious discrimination act comes from its promise to protect freedom of conscience and belief in domestic law in 1980 when it ratified the United Nation's International Covenant on Civil and Political Rights 1966 (ICCPR).
Successive Australian governments have passed separate laws banning discrimination – namely, the Racial Discrimination Act 1975 and the Sexual Discrimination Act 1984 – to implement commitments in the ICCPR and other international instruments. For decades opponents have blocked general federal human rights legislation which would have also have protected religious belief but failed to prevent the legalization of same-sex marriage in 2017. Even so, all but two Australian states adopted laws preventing religious discrimination. Church officials now seem to agree that religious beliefs needed federal protection after all, but progressives, emboldened by their popular success in the same-sex marriage campaign, oppose them.
Additional context includes the sacking of Israel Folau, one of the country's most famous rugby players. Folau's social media post alluding to a New Testament passage, Galatians 5:19-21, warning that "drunks, homosexuals, adulterers, liars, fornicators, thieves, atheists [and] idolaters would go to hell unless they repent," was said to breach the National Rugby Team's code of conduct. Folau's claim of unjustified dismissal was settled out of court despite some protections of religious belief in federal employment law. The Morrison government's drafts of the religious discrimination bill initially included a form of "Folau clause" to ensure that no employee could be dismissed for freedom of religious expression, but it was excluded from the final version.
This debate has been a significant factor in recent changes in Prime Ministers as Malcolm Turnbull was rolled by conservatives in a party room coup after he succeeded in legislating same-sex marriage without religious freedom protections. While Scott Morrison was not the author of that coup, he became Australia's first Pentecostal Prime Minister as the compromise candidate, eventually surprising pundits by winning the following national election, which he famously claimed was a miracle. However, Morrison lost the 2022 federal election to Anthony Albanese in the wake of his alleged mishandling of a succession of crises, the 2019 bush fires, the COVID-19 pandemic and finally, his failure to pass a religious discrimination bill.
This may seem like a tempest in a teacup in the United States, where only about 11% of all primary and secondary school students are educated in private, including faith-based, schools;yet in Australia, 35% of children attend non-government schools. Perhaps even more significant is that, following the High Court's 1981 judgment in Attorney-General (Vic) (Ex rel Black) v Commonwealth which held that the constitutional prohibition on the establishment of religion only prevented the establishment of a national church, more than 35% of Australia's federal education budget supports students in independent, including ethos schools.
The jury is out on what it would mean if the Albanese government passes the stalled Religious Discrimination Act without the longstanding exemptions for religion in the Sex Discrimination Act. Will some independent schools close as the Catholic Diocese of Canberra threatened in 1962 if the government withdraws funding? Will parts of the new bill and amendments to the Sexual Discrimination Act be challenged in the High Court if its provisions are found to have breached the rule that the federal government cannot pass laws prohibiting the free exercise of religion? Is operating schools in accordance with the ethos of churches a protected free exercise of religion?
On the other hand, the situation in the United States is different in light of the almost century-old 1925 Pierce v. Society of the Sisters of the Holy Names of Jesus and Mary. Following Pierce, it is well-established that faith-based schools have the right to exist; unlike Australia, though, they do not receive direct government funding.
In Pierce, owners of a Roman Catholic primary school and a private military academy challenged an Oregon law that would have required children, other than those needing what today would be described as special education, between the ages of eight and sixteen, to attend public schools. Relying on its interpretation of Fourteenth Amendment property rights, a unanimous Supreme Court invalidated the law because it would have impaired the owners' property rights by forcing them to close their schools. The Court did concede that state officials could "reasonably [ ] regulate all schools, to inspect, supervise, and examine them, their teachers and pupils." Still, in practice, after Pierce state officials have imposed relatively few restrictions on educators in faith-based schools, other than those concerning health and safety code issues, leaving them free to set their own curricula and instructional methodologies so long as their students meet basic standards of competency in core subjects.
Religious schools' policies on sexuality differ. Officials in a Christian school in Florida, for example, plan to ask students who are gay, transgender, or gender nonconforming to disenroll. However, most of the controversies arising in the United States concern educators in same-sex marriages who wish to work in faith-based schools even though their lifestyles violate Church teachings rather than students. For example, the contracts of educators in Catholic schools typically require individuals to abide by the precepts of the Catechism of the Catholic Church, which rejects same-sex-marriages and expects those who are gay to live chaste lives. In litigation to date, courts are generally supportive of faith-based employers pursuant to the so-called ministerial exception, which acknowledges the right of religious communities to appoint their own ministers or clergy, broadly conceived.
Rooted in both the First Amendment Religion Clauses and Title VII of the Civil Rights Act of 1964, the ministerial exception applies to employers in faith-based institutions, including schools. Under this exception, institutional officials are free from governmental interference to determine whether the teaching or other duties of employees are so integrally related to advancing the spiritual and pastoral missions of their organizations that they can be treated as ministerial employees with regards to hiring and firing. This provision applies to "a religious corporation, association, educational institution, or society with respect to the employment of individuals of a particular religion to perform work connected with the carrying on by such corporation, association, educational institution, or society of its activities."
The Supreme Court has upheld the constitutionality of the ministerial exception on three occasions. In 1987, in Corporation of Presiding Bishop v. Amos, the Justices rejected a building engineer's class action suit when he was dismissed after sixteen years of work at a gymnasium operated by the Church of Jesus Christ of Latter-day Saints in Utah. The Court refused to intervene in favor of the plaintiff after officials dismissed him because he was unable to qualify for a certificate of eligibility to attend one of the Church's Temples.
The Court next unanimously upheld the ministerial exception and the authority of religious officials to decide who qualifies for such status in a 2012 dispute from Missouri, Hosanna-Tabor Evangelical Lutheran Church and School v. Equal Employment Opportunities Commission. The Justices found that, despite a teacher's allegation that her primary duties were secular, the ministerial exception precluded her claims. The teacher was religiously "called" to serve in that role and thereby held a special status in the school. As such, the Court rejected the teacher's allegation that officials dismissed her in retaliation for threatening to take legal action when she refused to resign in a dispute over whether she could return to work due to her health problems because she was a ministerial employee.
Most recently, the Supreme Court upheld this exception in 2020 in companion cases from California, Our Lady of Guadalupe School v. Morrissey-Berru and St. James School v. Biel. The Court rejected the age discrimination and disability claims, respectively, of two teachers in Catholic elementary schools because officials classified them as ministerial employees.
Ministerial exemptions remain controversial. For example, a pair of recent cases in Indiana were resolved in favor of officials in Roman Catholic high schools. In Starkey v. Roman Catholic Archdiocese of Indianapolis the Seventh Circuit affirmed a grant of summary judgment on behalf of officials at a Catholic high school who chose not to renew the contract of a supervisory guidance counselor when they learned that she was in a same-sex marriage.
In Starkey the court agreed that because the plaintiff was a ministerial employee, she could not proceed with her Title VII claim for sexual orientation discrimination. Moreover, in a matter of first impression, the court found that the ministerial exception precluded the counselor's state law claims for interference with a contractual relationship and intentional interference with her employment relationship. Because the claims implicated ecclesiastical matters, the court concluded that the counselor lacked the right to litigate her employment relationship with her religious employer. In Fitzgerald v. Roncalli High School, a federal trial court in Indiana reached a similar outcome, dismissing the claims of a counselor whose employment was terminated as barred by the ministerial exception.
About a month after Starkey, the Supreme Court of Indiana reached a similar outcome in Payne-Elliott v. Roman Catholic Archdiocese of Indianapolis. Reversing an earlier judgment in favor of a teacher who entered into a same-sex marriage in violation of Church teachings, the court unanimously reasoned that school officials were entitled to autonomy in internal religious matters.
In contrast to America there is no established ministerial exception in the jurisprudence of the High Court in Australia. Accordingly, Australian teachers who sued their schools under similar circumstances have not been as successful. Yet, the underlying tensions in both countries are similar. Even though employee claims are currently more prevalent in the United States, gender identity issues in both countries are challenging many religious traditions.
While American courts often resolve these questions on one-off bases, the underlying issues typically move to legislative bodies for more fine-tuned and far-reaching solutions. Australia's federal same-sex marriage law is a paradigm because most state parliaments had already adopted statutes allowing gay partners to inherit pensions and other retirement assets. Consequently, the only real issue for Australia's parliament to resolve in 2017 was whether its marriage law should change to accommodate same-sex couples. Time will tell whether the Supreme Court's judgment in Dobbs v. Mississippi Women's Health Organization, which returns the legality abortion to a state issue, leads to more legislative "solutions" to other issues in the culture wars in the United States.
Of course, it is certainly important to respect the rights of students, teachers, and other educational employees who are gay, transgender, or non-gender conforming to live freely as they wish. Still, a simmering tension is boiling over in both Australia and the United States. As reflected by comments from at least one American Catholic bishop, this controversy concerns the autonomy of leaders in faith-based schools to operate independently based on their sincerely held beliefs and religious identities.
Hopefully, proponents on all sides of this thorny issue will be able to reach a compromise so that religious schools are free to continue to contribute to society by operating in manners consistent with their institutional values. In this way, faith-based schools in Australia and the United States can continue to enhance educational diversity in the face of what seems to be a rising tide seeking to ensure conformity to current trends of the day. ♦
---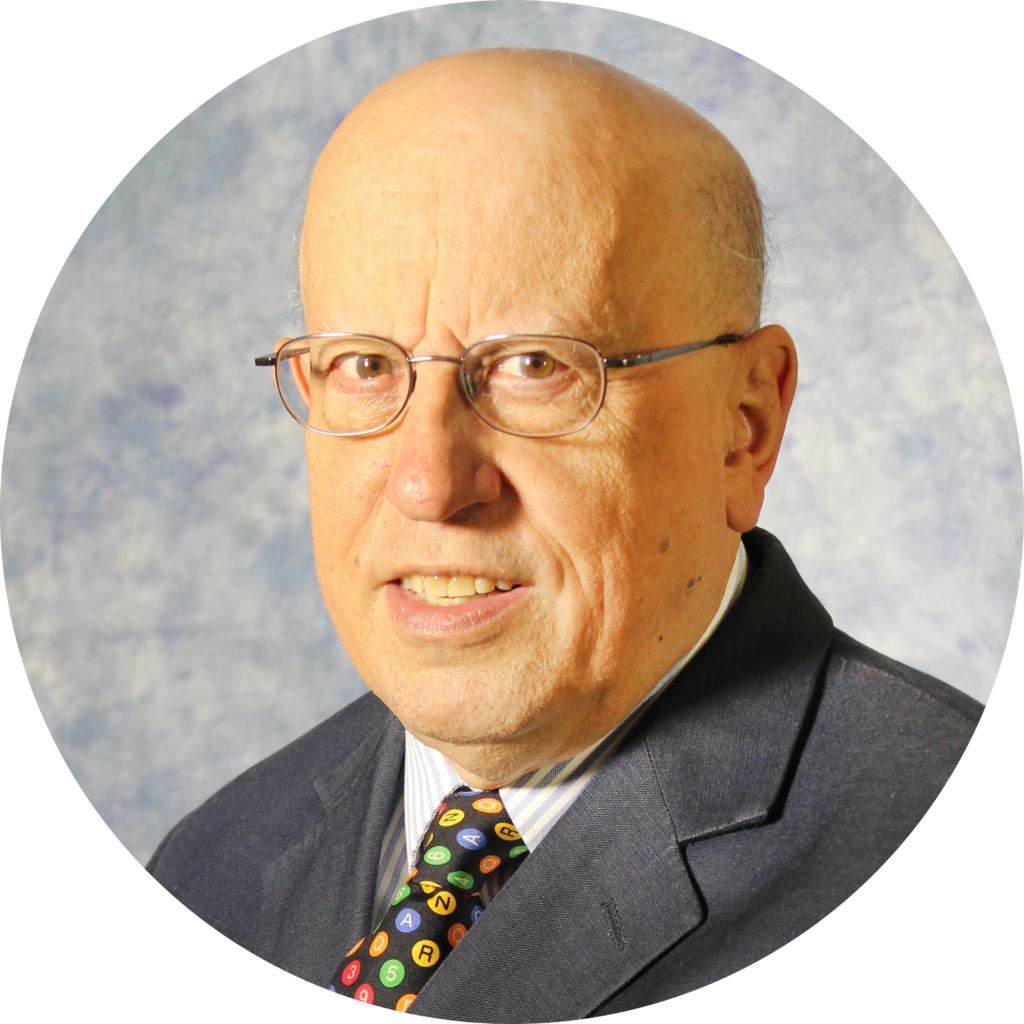 Charles J. Russo M.Div., J.D., Ed.D., Joseph Panzer Chair of Education in the School of Education and Health Sciences (SEHS), Director of SEHS's Ph.D. Program in Educational Leadership, and Research Professor of Law in the School of Law at the University of Dayton, OH, is also an Adjunct Professor at Notre Dame University of Australia School of Law, Sydney Campus.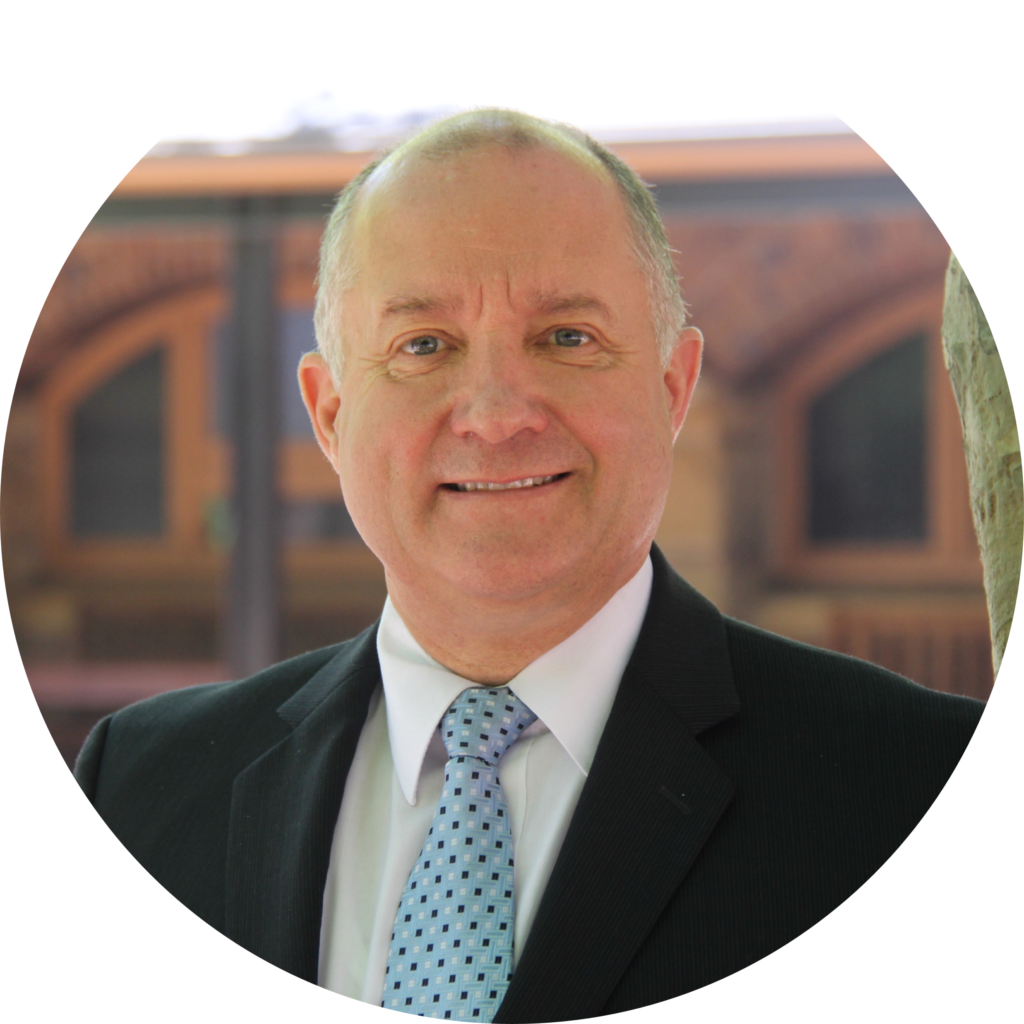 A. Keith Thompson, LLB (Hons), M. Jur., Ph.D. is a Professor of Law in the Sydney School of Business at the University of Notre Dame Australia. He was formerly a partner in a commercial law firm in Auckland, New Zealand and then served for twenty years as International Legal Counsel for The Church of Jesus Christ of Latter-day Saints in the Pacific and through the African continent.
---
Recommended Citation:
Russo, Charles J., and A. Keith Thompson. "Can Faith-Based Schools Retain Their Traditional Religious Values in a Changing World?" Canopy Forum, October 17, 2022. https://canopyforum.org/2022/10/17/can-faith-based-schools-retain-their-traditional-religious-values-in-a-changing-world/