Right Test, Wrong Outcome:
Avoiding Misuse of the Ministerial Exception in Faith-Based Schools
---
Charles J. Russo & Allan G. Osborne
During the closing days of its 2019-20 term, the Supreme Court's trilogy of rulings in the companion cases of Our Lady of Guadalupe School v. Morrissey-Berru and St. James School v. Biel, Little Sisters of the Poor Saints Peter and Paul Home v. Pennsylvania, and Espinoza v. Montana Department of Taxation, resoundingly reaffirmed the Justices' commitment to America's "first freedom," freedom of religion.1See, e.g., Michael W. McConnell, Why Is Religious Liberty the "First Freedom"?, 21 Cardozo L. Rev. 1243 (2000); James Wood, First Freedom: Religion and the Bill of Rights (Baylor University, 1990); Thomas J. Curry, The First Freedoms: Church and State in America to the Passage of the First Amendment (Oxford University Press, 1986); William Lee Miller, The First Liberty: America's Foundation in Religious Freedom (Georgetown University Press, 1986). Although litigation on these issues is likely to continue, the Court reached two important outcomes. First, the Court recognized the right of officials in faith-based organizations, whether schools or health care facilities, to be treated no differently from the general public and/ or their public or secular counterparts in accessing generally available state benefits. Second, the Court acknowledged the rights of leaders in faith-based institutions to be free to operate in manners consistent with the religious ideals to which they are committed free from state interference.
Rather than examine all three of these cases, this commentary focuses on the companion cases of Our Lady of Guadalupe School v. Morrissey-Berru and St. James School v. Biel . In these cases the Supreme Court reaffirmed the ministerial exception that it strengthened in Hosanna-Tabor Evangelical Lutheran Church and School v. EEOC. In Hosanna-Tabor, the Supreme Court, in a relatively uncommon unanimous judgment, upheld the constitutionality of the ministerial exception, which is rooted in the First Amendment, albeit as it was extended under the Americans with Disabilities Act (ADA),242 U.S.C.A. § 12101 et seq. rather than Title VII, the statute within which it is codified.342 U.S.C.A. §§ 2000 et seq. There, the Court rejected a teacher's claim that she was dismissed in retaliation for threatening to take legal action when she refused to resign in a dispute over whether she could return to work due to her health problems.
In Morrissey-Biel, the Supreme Court, in a seven-to-two judgment, decided that the ministerial exception precluded the cases that two teachers in Roman Catholic elementary schools in California filed against officials in their schools after the administrators terminated their employment. In the part of the case involving Agnes Deirdre Morrissey-Berru, the Court denied the claim of a teacher who, "[l]ike all teachers in the Archdiocese of Los Angeles, [was] 'considered a catechist,' i.e., 'a teacher of religio[n].'"4—S. Ct. —, 2020 WL 3808420 *5 (July 8, 2020). The teacher filed suit under the Age Discrimination in Employment Act (ADEA),529 U.S.C. §§ 621 et seq. For another case wherein a teachers in a Catholic school failed in the age discrimination suits, see Ciurleo v. St. Regis Parish, 214 F. Supp.3d 647 (E.D. Mich. 2016) (rejecting a teacher's ADEA claim that even though her contract did not include the words "minister" or "spiritual" because her job engaged her in two important religious functions daily, namely teaching religion and leading children in prayer).. For other cases where courts allowed the ADEA claims of teachers to proceed against their religious employers, see, e.g., DeMarco v. Holy Cross High Sch., 4 F.3d 166 (2d Cir. 1993); Guinan v. Roman Catholic Archdiocese of Indianapolis, 42 F. Supp.2d 849 (S.D. Ind. 1998); Goodman v. Archbishop Curley High Sch., 195 F. Supp.3d 767 (D. Md. 2016). alleging that officials terminated her teaching contract so they could replace her with someone younger.6—S. Ct. —, 2020 WL 3808420, *5 (July 8, 2020).
In the part of the case involving Kristin Biel, the Supreme Court rejected the claim that she filed against administrators in a different Catholic school in California under the ADA. While officials contended that they dismissed Biel for poor classroom management, she alleged that they terminated her contract because she had requested a leave of absence to obtain treatment for breast cancer,7Id. at *7. a disease to which she succumbed, leaving her husband to proceed on her behalf.8Id. at *6, note 5.
In Hosanna-Tabor the Supreme Court emphasized that the First Amendment forbids the government, here under the auspices of the federal Equal Educational Opportunities Commission, from overriding the decisions of church leaders as to who can serve as ministers. Rejecting the teacher's claim that her primary duties were secular even though she spent more than six hours of her seven-hour day teaching secular subjects, using secular textbooks, and not incorporating religion into these materials, the Court agreed that officials at a Lutheran elementary school in Michigan could dismiss the contract teacher because as one who was "called,"9"To be eligible to receive a call from a congregation, a teacher must satisfy certain academic requirements. One way of doing so is by completing a "colloquy" program at a Lutheran college or university. The program requires candidates to take eight courses of theological study, obtain the endorsement of their local Synod district, and pass an oral examination by a faculty committee. A teacher who meets these requirements may be called by a congregation. Once called, a teacher receives the formal title "Minister of Religion, Commissioned." A commissioned minister serves for an open-ended term; at Hosanna–Tabor, a call could be rescinded only for cause and by a supermajority vote of the congregation 565 U.S. at 177. she also qualified as a commissioned minister in the church. In fact, officials at Hosanna-Tabor treated the plaintiff "like a minister and held her out to the world as such long before this litigation began."10E.E.O.C. v. Hosanna-Tabor Evangelical Lutheran Church and Sch., 582 F. Supp.2d 881, 891 (E.D. Mich. 2008). School officials only hired "lay" teachers when "called"11For another case involving a "called teacher," see Herzog v. St. Peter Lutheran Church, 884 F. Supp. 2d 668 (N.D. Ill. 2012) (rejecting the age, sex, and marital status claims filed by a teacher in a Lutheran school who was dismissed due to budgetary constraints). teachers were unavailable even though their job duties were essentially the same.12565 U. S. at 177.
At the outset we must attest that we are strong proponents of both religious freedom and the ministerial exception as we applaud the Supreme Court's ongoing commitment to these important rights. To this end, we readily accept the application of the ministerial exception to positions such as principals who are identified as faith leaders in schools,13See, e.g., Fratello v. Roman Catholic Archdiocese of N.Y., 863 F.3d 190 (2d Cir. 2017) (rejecting gender discrimination and retaliation claims because the principal was a "minister" for the purposes of Title VII). a diocesan Director of a Department of Religious Formation,14Skrzypczak v. Roman Catholic Diocese of Tulsa, 611 F.3d 1238 (10th Cir. 2010), cert. denied, 565 U.S. 1155 (2012) (resolved on the same day as Hosanna-Tabor, rejecting gender and age discrimination on being dismissed because the plaintiff was subject to the ministerial exception). For a pre-Hosanna case reaching the same result involving a choir director, see Cannata v. Catholic Diocese of Austin, 700 F.3d 169, 176 (5th Cir. 2012). and a church organist.15Sterlinski v. Catholic Bishop of Chicago, 934 F.3d 568 (7th Cir. 2019).
We respectfully disagree, though, with the Supreme Court's application of the ministerial exception in Morrissey-Biel even as we concede that the Justices applied the "right test" for such a dispute. However, we are convinced that the Court reached the wrong outcome based on the facts.16582 F. Supp.2d 891 ("In exchange for completing additional classes in Lutheran theology and obtaining the approval of a voting congregation, teachers are awarded the various employment benefits of being 'called.' Included in these benefits is an employment relationship that appears to be governed by the same rules as the church applies to its ordained ministers.") We reach this conclusion because, as detailed below, neither of the teachers required additional education nor received benefits similar to the plaintiff in Hosanna-Tabor, facts that are sufficiently different for the Court to have distinguished the cases and not apply the ministerial exception.
In Hosanna-Tabor, setting parameters to consider when deciding which employees qualify under the ministerial exemption, the Supreme Court identified four overlapping criteria that it reiterated in Morrissey-Biel. "First, we noted that her church had given [the plaintiff] the title of "minister, with a role distinct from that of most of its members."17Morrissey-Biel at *9, citing Hosanna-Tabor at 191. "Second, '[the plaintiff's] position 'reflected a significant degree of religious training followed by a formal process of commissioning.'"18Id. "Third, '[t]he plaintiff held herself out as a minister of the Church by accepting the formal call to religious service, according to its terms," and by claiming certain tax benefits."19Morrissey-Biel at *9, citing Hosanna-Tabor at 191-192. The plaintiff in Hosanna Tabor also "did so in other ways as well. For example, she claimed a special housing allowance on her taxes that was available only to employees earning their compensation 'in the exercise of the ministry.'"20Hosanna Tabor, Id. at 191-92. Fourth, the teacher's "job duties reflected a role in conveying the Church's message and carrying out its mission."21Morrissey-Biel at *9, citing Hosanna Tabor at 192.
Neither of the plaintiffs in Morrissey-Biel met the Hosanna-Tabor standards insofar as neither they nor their employers held them out as ministers, they did not receive additional benefits by virtue of teaching in their Catholic schools, and they did not have to complete an additional course of study in order to meet their job duties.22Hosanna-Tabor at 191. ("To be eligible to become a commissioned minister, Perich had to complete eight college-level courses in subjects including biblical interpretation, church doctrine, and the ministry of the Lutheran teacher. She also had to obtain the endorsement of her local Synod district by submitting a petition that contained her academic transcripts, letters of recommendation, personal statement, and written answers to various ministry-related questions. Finally, she had to pass an oral examination by a faculty committee at a Lutheran college. It took Perich six years to fulfill these requirements."). Yet, in his too facile analysis Justice Alito refused to apply a "rigid formula"23 Id. at 190. even as he "identified circumstances that we found relevant in"24—S. Ct. —, 2020 WL 3808420, *3 (July 8, 2020). Hosanna-Tabor.
Rejecting the teachers' claims, Justice Alito asserted that "[w]hat matters, at bottom, is what an employee does. And implicit in our decision in Hosanna-Tabor was a recognition that educating young people in their faith, inculcating its teachings, and training them to live their faith are responsibilities that lie at the very core of the mission of a private religious school."25Id. at *11. Insofar as courts have recognized that not all aspects of teaching are necessarily religious, allowing claims unrelated to religion to proceed,26See, e.g., DeMarco v. Holy Cross High Sch., 4 F.3d 166 (2d Cir. 1993) and the other cases cited supra note 11. it is unclear why the Court was unwilling to do so in Morrissey-Biel.
Of course, we readily agree that one cannot easily separate the secular and religious dimensions of the jobs of educators in faith-based schools. Even so, if one's job is teaching a secular subject such as mathematics or physics and the primary connection to religion is perhaps accompanying students to religious services or being respectful of a church's teaching in living one's life,27See, e.g., Henry v. Red Hill Evangelical Lutheran Church of Tustin, 134 Cal.Rptr.3d 15 (Cal. Ct. App. 2011) (upholding the dismissal of a teacher in a faith-based school who was living with her boyfriend and raising their child without being married because she was a "spiritual leader" for the purposes of the ministerial exception). we maintain that it is a stretch extending Hosanna-Tabor to Morrissey-Biel based on the factual distinction present between the cases. We reject the Court's application of the ministerial exception, relying on civil positive law to override even the spirit of Christian charity, in Morrissey-Biel for two important reasons.
First, while officials in Biel's school preferred to hire Catholics, being so was not a condition of employment for a teaching position at her school.28Morrissey-Berru v. Our Lady of Guadalupe Sch., 769 Fed. Appx. 460 (9th Cir. 2019) and Biel v. St. James School, 911 F.3d 603, 605 (9th Cir. 2018), reh'g and reh'g en banc den'd, 926 F.3d 1238 (9th Cir. 2019). Moreover, while Kristin Biel was Catholic,29Morrissey-Berru v. Our Lady of Guadalupe Sch., 769 Fed. Appx. 460, 461 (9th Cir. 2019) reh'g and reh'g en banc den'd, 926 F.3d 1238 (9th Cir. 2019), the Ninth Circuit did point out that "[a]side from taking a single course on the history of the Catholic church, Morrissey-Berru did not have any religious credential, training, or ministerial background. Morrissey-Berru also did not hold herself out to the public as a religious leader or minister." Agnes Deirdre Morrissey-Berru was not a practicing Catholic.30Brief in Opposition to Petition for a Writ of Certiorari, Our Lady of Guadalupe Sch. v. Morrissey-Berru, 2019 WL 5566388 at *3 (Oct. 28, 2019). And, as it turns out, a point worth partially repeating, at least as to Biel, the teachers in both of the schools in Morrissey-Biel "were not even required to be Catholic."31Morrissey-Berru, — S. Ct. —, 2020 WL 3808420 at *16 (July 8, 2020) (Sotomayor, J., dissenting). This is a significant factual distinction in light of the plaintiff's status as a "called" teacher in Hosanna Tabor, a position which required her to be a practicing Lutheran
Of course, it is understandable, even desirable, for officials to hire Catholics to administer and teach in their K-12 schools. Still, it is worth considering, by analogy, a key principle from Ex Corde Ecclesiae, literally, "From the Heart of the Church," the Apostolic Constitution Saint Pope John Paull II promulgated on August 25, 1990.32Available at http://w2.vatican.va/content/john-paul-ii/en/apost_constitutions/documents/hf_jp-ii_apc_15081990_ex-corde-ecclesiae.html Conceding that Ex Corde applies directly only to theologians in Roman Catholic institutions of higher learning, it does expect non-Catholics academicians on faculties "to respect the Catholic character of the university, while the university in turn respects their religious liberty."33Id., Part I, Identity and Mission, A. The Identity of a Catholic University, 3. The Catholic University in the Church, paragraph 27.
In legal parlance, administrators should consider the preceding statement from Ex Corde as a form of persuasive precedent that can help to inform the decision making with regard to employment, especially if their actions are adverse to the interests of employees. In a similar manner, then, perhaps officials in K-12 Catholic schools in the United States would have been better served by adopting a like policy rather that entrenching themselves in the attenuated position of possibly identifying all teachers, including those who are neither non-Catholic nor have much of a direct role in faith formation of students, as ministerial.
Second, teachers in Catholic schools do not receive salaries or benefits comparable to the "special housing allowance on her taxes"34Id. at 191-92. the teacher in Hosanna-Tabor was able to claim. If anything, teachers in Roman Catholic schools typically earn salaries appreciably less than their colleagues in the public sector.35For apparently the most recent data on this from the National Center for Education Statistics, see Digest of Educational Statistics, Table 211.10. Average salaries for full-time teachers in public and private elementary and secondary schools, by selected characteristics: 2011-12 and 2015-16, https://nces.ed.gov/programs/digest/d17/tables/dt17_211.10.asp. See also, Wanda Thibodeaux, The Average Salary of Catholic School Teachers, Career Trend. updated Aug. 5, 2019, https://careertrend.com/the-average-salary-of-catholic-school-teachers-13654656.html (reporting that pay for teachers in private Catholic schools is traditionally less than pay for teachers in public school). As to the inadequacies of salaries, see Rerum Novarum, supra note — at Paragraphs 45, "…there underlies a dictate of natural justice more imperious and ancient than any bargain between man and man, namely, that wages ought not to be insufficient to support a frugal and well-behaved wage-earner." Further, very few K-12 Catholic schools grant their employees tenure or provide them with ongoing employment beyond annual contracts, meaning that teachers in these schools can be distinguished because they lack the same kind of job security as the plaintiff in Hosanna Tabor.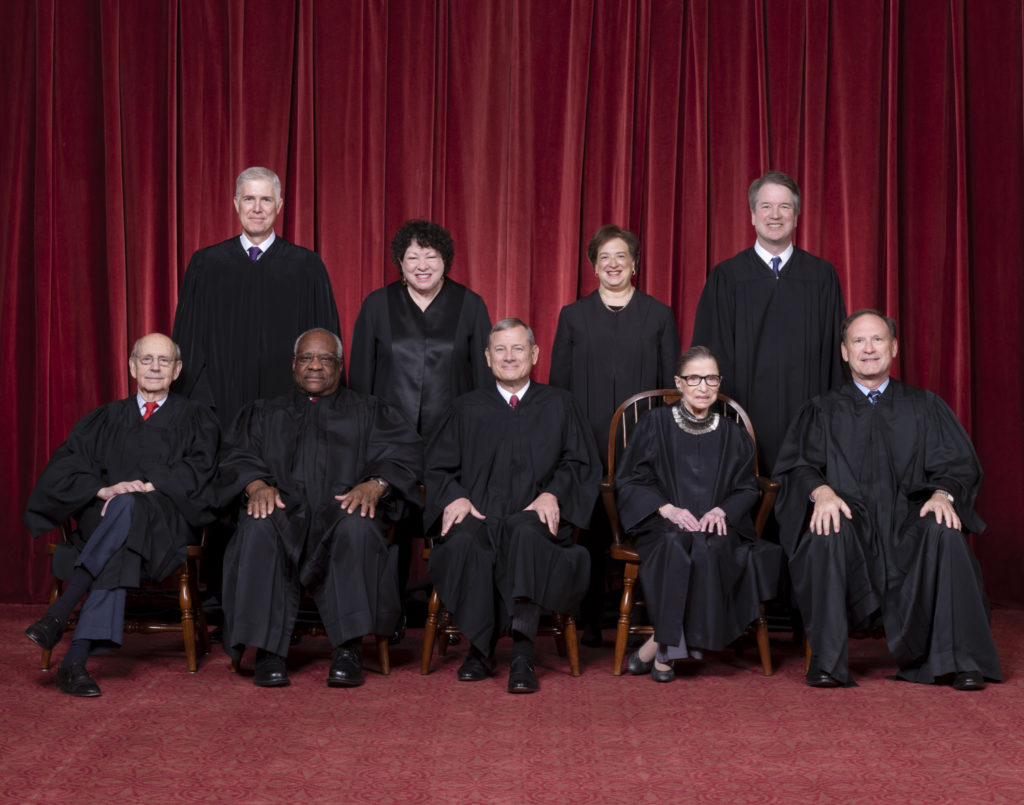 The Roberts Court, November 30, 2018. Fred Schilling / Supreme Court Curator's Office.
Against this background, it is unclear why the Supreme Court ignored the obvious factual differences between Hosanna Tabor and Morrissey-Biel. We adopt this view even in conceding that the attorneys for plaintiffs had neither addressed these points head on in their appellate briefs nor in their oral arguments. More, puzzling, even troubling, is the theologically scandalous manner in which "leaders" in the two Roman Catholic schools conveniently ignored these differences in seeking to brand the two teachers, and perhaps all of their colleagues, as ministerial.
Additionally, it seems to us that the dispute in Morrissey-Biel transcends law by entering into the realm of theology and religious practice insofar as officials in K-12 schools highlight the role of the teachers in Morrissey-Biel transmitting Roman Catholic Church teachings. As such, we also believe that educational authorities who resorted to the defense of the ministerial exception to avoid addressing the teachers' claims on their merits failed to witness to the very teachings they expected their employees to put into practice. It is all but impossible to predict how the respective courts would have decided the two cases on the merits. Even so, the facts of both cases, as reported in court documents, suggest that administrators in the two schools had legitimate, nondiscriminatory reasons for terminating the teachers' contracts. In light of these facts, why the school officials chose not to pursue this route is perplexing to say the least.
Might it have been too much to ask the school officials to have practiced what they preached by listening to their employees, especially Mrs. Kristin Biel who, as noted, lost her battle to cancer as the case wended its way through the judicial process, leaving her husband, Darryl Biel, as Personal Representative of her estate to carry on the litigation on her behalf?362020 WL 3808420, *7 (July 8, 2020).
We regard the actions of the educational leaders in Morrissey-Biel who refused to address the teachers' claims on their merits as disingenuously failing to live up to the espoused social teachings of the Roman Catholic Church on labor that they were are purportedly charged with implementing by their words and deeds. In these teachings, rooted in Gospel values,37See Matthew 20.1-16 for the parable of the vineyard and paying employees their due. the Magisterium of the Roman Catholic Church, as expressed in both papal documents38Pope Leo XIII's 1891 Encyclical, Rerum Novarum, On Capital and Labor, http://www.vatican.va/content/leo-xiii/en/encyclicals/documents/hf_l-xiii_enc_15051891_rerum-novarum.html, initiated an unbroken flow of papal teachings defending the rights of all workers. On the anniversary of Rerum Novarum, Pope Pius XI promulgated Quadragesimo Anno, Forty Years, On Reconstruction of the Social Order, http://www.vatican.va/content/pius-xi/en/encyclicals/documents/hf_p-xi_enc_ 19310515_quadragesimo-anno.html ("A new branch of law, wholly unknown to the earlier time, has arisen from this continuous and unwearied labor to protect vigorously the sacred rights of the workers that flow from their dignity as men and as Christians." Paragraph 28); Pope John Paull II, Laborem Exercens, On Human Labor (1981) http://www.vatican.va/content/john-paul-ii/en/encyclicals/documents/hf_jp-ii_enc_14091981_ laborem-exercens.html ("While work, in all its many senses, is an obligation, that is to say a duty, it is also a source of rights on the part of the worker. These rights must be examined in the broad context of human rights as a whole,…" Paragraph 16); Pope John Paul II, Centesimus Annus, 100 Years, (1991) http://www.vatican.va/content/john-paul-ii/en/encyclicals/documents/ hf_jp-ii_enc_01051991_centesimus-annus.html ("Although the commemoration at hand is meant to honor Rerum novarum, it also honors those Encyclicals and other documents of my Predecessors which have helped to make Pope Leo's Encyclical present and alive in history, thus constituting what would come to be called the Church's 'social doctrine,' 'social teaching' or even 'social magisterium,' Paragraph 2); "Pope Leo XIII affirmed the fundamental rights of workers." Paragraph 6); Domestically, in 1986, the American Catholic Bishops promulgated Economic Justice For All, Pastoral Letter on Catholic Social Teaching and the U.S. Economy, http://www.usccb.org/upload/economic_justice_for_all.pdf, highlighting that all people have the right to economic initiative, to productive work, to just wages and benefits ("In return for their labor, workers have a right to wages and other benefits sufficient to sustain life in dignity." Paragraph 103). and Conciliar pronouncements39In 1965, in Gaudium Et Spes, Joy and Hope, one of the four crown jewels, or Constitutions of the Second Vatican Council, http://www.vatican.va/archive/hist_councils/ii_vatican_council/ documents/vat-ii_cons_19651207_gaudium-et-spes_en.html (…we hold that through labor offered to God man is associated with the redemptive work of Jesus Christ,…. Paragraph 67). has long and eloquently advocated for the rights and dignity of all workers. Presumably, these teachings, and the protections they seek to apply, include teachers and other employees in Roman Catholic schools and institutions who administrators should inform in advance as to whether they are ministers subject to the exception.
In what can be described as apparently gloating at their Supreme Court victory over the teachers in Morrissey-Biel, the published response from the United States Conference of Catholic Bishops failed to make any mention whatsoever of the rights of their teachers. This stands in stark contrast the eloquent rhetoric the Bishops proffered in an earlier statement: "All the moral principles that govern the just operation of any economic endeavor apply to the Church and its agencies and institutions; indeed the Church should be exemplary."40Economic Justice For All, Pastoral Letter on Catholic Social Teaching and the U.S. Economy, http://www.usccb.org/upload/economic_justice_for_all.pdf at paragraph
One can only hope that moving prospectively, officials and members of the hierarchy responsible for administering K-12 Roman Catholic schools will apply the ministerial exception judiciously, consistent with respect for espoused Church teachings by limiting its use to faculty who have direct roles teaching the faith. In this regard, officials should improve transparency in the workplace, thereby possibly heading-off later litigation, by making it clear to applicants and employees, during interviews, in contracts, and in teacher handbooks whether all teachers are to be considered ministerial. It is not only important, but also just, that when teachers accept their contracts that they understand that they serve at the will of school and church officials meaning that they are subject to having their employment terminated for virtually any reason whatsoever, including factors that anywhere else would be discriminatory, possibly affording them legal remedies.
If school officials in K-12 faith-based institutions adopt a proactive approach by affording prospective, and perhaps current, employees, notice of their status, doing so may give them cause to consider whether they wish to be hired under such conditions. In other words, teachers should be acting on informed consent when they are made to forego their rights to sue even if they have legitimate discrimination claims,41For an egregious case wherein officials at the Catholic University of America avoided the merits of the sex discrimination claims filed by a nun who taught canon law even though she presented a prima facie case of unlawful disparate treatment because she was a member of a protected class, qualified for tenure, applied for and was denied tenure, and the tenured position remained open; the court based its judgment on the notion that teaching canon law was so closely aligned to governance in the Catholic Church as to render her position ministerial, see E.E.O.C. v. Catholic Univ. of Am., 83 F.3d 455 (D.C. Cir. 1996). For a commentary on this case, see Charlie J. Russo, The Camel's Nose in the Tent: Judicial Intervention in Tenure Disputes at Catholic Universities. 117 Educ. L. Rep. 813 (2016). possibly avoiding headaches for all involved should disputes arise over an individual's status.
We certainly fully agree with, respect, and appreciate the need for Catholic schools to maintain their unique identities by providing authentic instruction consistent with Church teachings. Accordingly, it is equally as important for Roman Catholic educational leaders to witness to the faith by administering their K-12 schools within the spirit, if not the letter, of the law, rather than casuistically allowing civil positive law to trump Church teachings, by following the very words, and deeds, of Jesus in practicing what they preach.42See Matthew 23:2-3. Jesus told His followers 'The scribes and the Pharisees occupy the chair of Moses. You must therefore do and observe what they tell you; but do not be guided by what they do, since they do not practice what they preach." New Jerusalem Bible (emphasis added).♦
---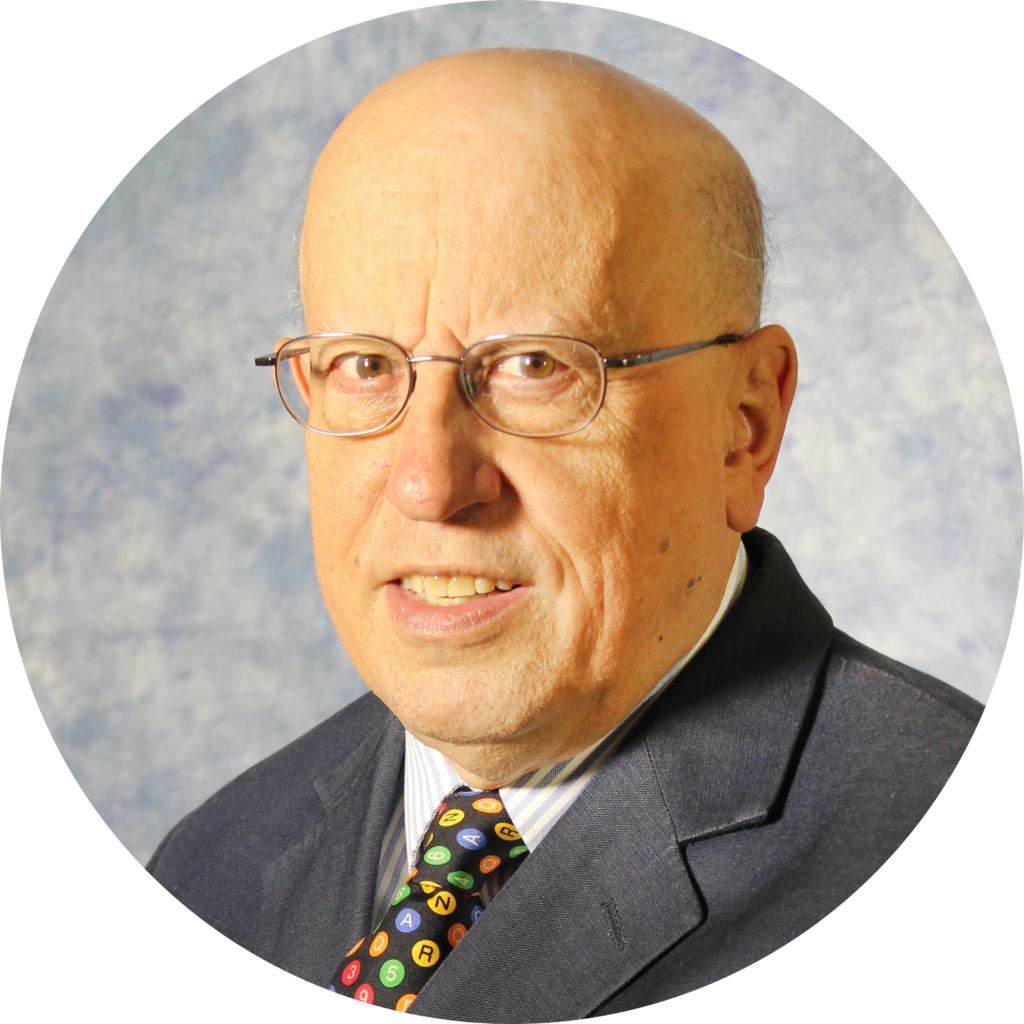 Charles J. Russo, M.Div., J.D., Ed.D. is the Joseph Panzer Chair of Education in the School of Education and Health Sciences (SEHS), Director of SEHS's Ph.D. Program in Educational Leadership, and Research Professor of Law in the School of Law at the University of Dayton, OH. He is also an Adjunct Professor at Notre Dame University of Australia School of Law, Sydney Campus.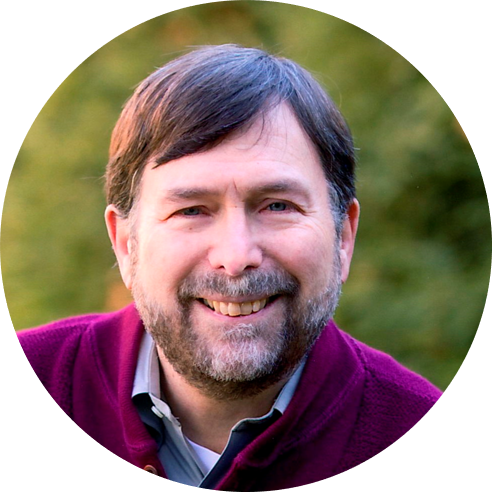 Allan G. Osborne is the Principal (retired) of the Snug Harbor Community School in Quincy, MA. He has also served as an adjunct professor of special education and education law at several universities in Massachusetts.
---
Recommended Citation
Russo, Charles J., and Allan G. Osborne. "Right Test, Wrong Outcome: Avoiding Misuse of the Ministerial Exception in Faith-Based Schools." Canopy Forum, July 22, 2020. https://canopyforum.org/2020/07/22/right-test-wrong-outcome-avoiding-misuse-of-the-ministerial-exception-in-faith-based-schools/