A Votive Candle in the Tiny Chapel in the Middle of Our Nation
---
Marguerite Hattouni Spencer
US Center Chapel, located at the Geographic Center of the Lower 48 States in Lebanon, Kansas / Flickr Jimmy Emerson, DVM CC BY-NC-ND 2.0
During the Super Bowl, Jeep ran an ad that featured singer-songwriter Bruce Springsteen in a chapel. Not at a political rally, not at a demonstration, but in a tiny chapel in the middle of our nation. In his hand was a votive candle — a symbol of prayer and invocation, not a placard or weapon. What message was Jeep trying to send? Hope and light for a spiritual middle.
Yet both the Boss and the Jeep brand were reproached from the left ("There is no room for fascism in the middle") as well as from the right ("The middle means coercion to get on board"). Springsteen's fierce criticism of the previous administration, and celebratory support of the current one, may have also compromised how the centrist message was received.
If we consider what divides us as a nation today, we might include partisan politics, immigration policies, or COVID-19 mitigation. But what may be most challenging is our nation's massive transformative racial justice movement and its angry, fearful dynamic.
The murder of George Floyd has opened a floodgate of action and reaction, whether it be the burning of the police precinct in Minneapolis or the storming of the Capitol in D.C. Finding a way forward is confounding us. Can we effect adequate policy changes through legislation and the courts? Should we persist in direct action? Will we be able to treat our neighbor with respect?
Perhaps what is troubling our nation the most runs deeper. Perhaps it is a perilous lack of soul, begging for spiritual nourishment. Not "soul" as in the context of Christian nationalism, but in the awe of our shared humanity that might be.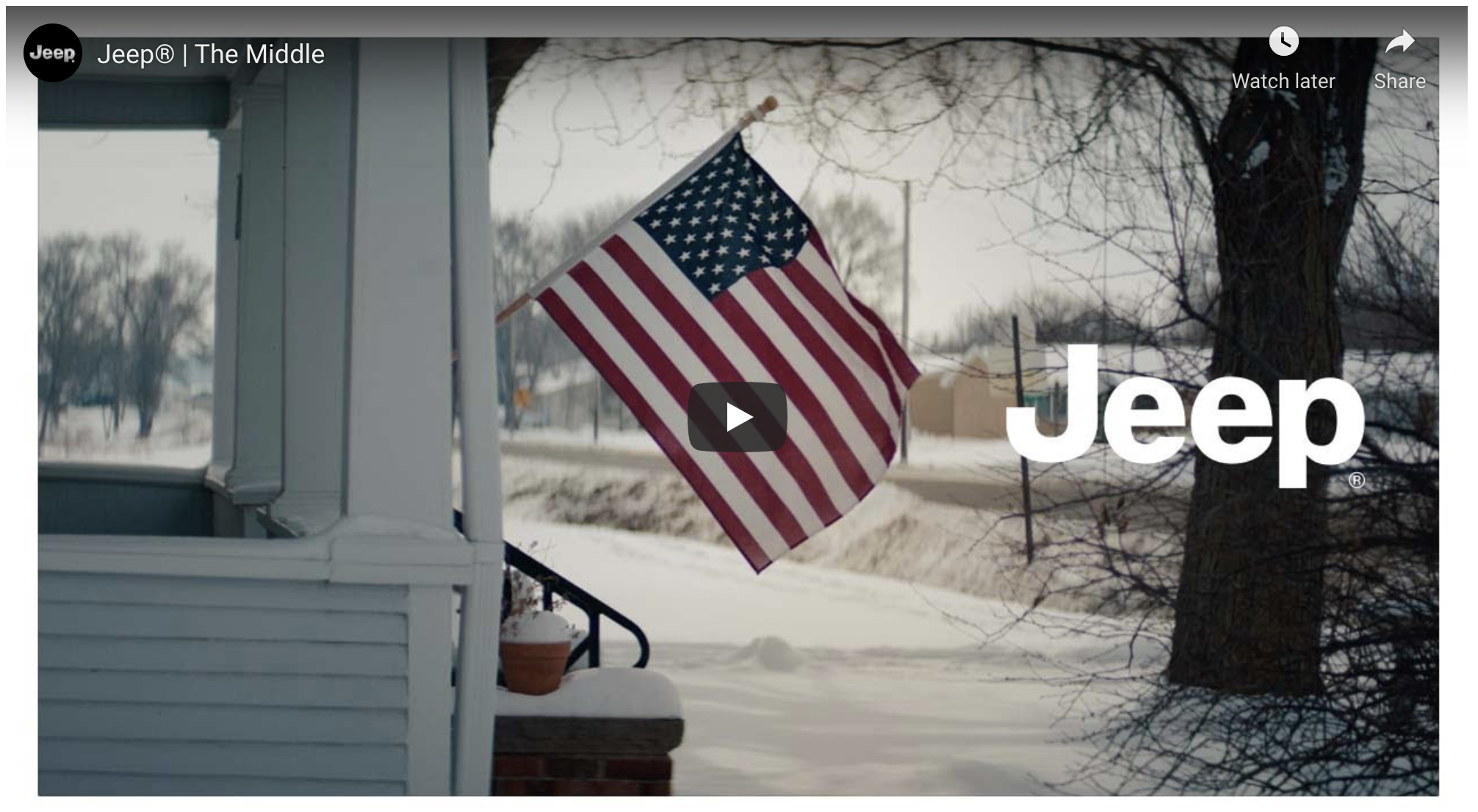 Consider the role the Reverend Martin Luther King, Jr. played in the civil rights movement. He was foremost a preacher and theologian who answered a political calling during the Montgomery bus boycott. Throughout his leadership, he drew heavily upon the penetrating Old Testament prophets, calling for a "justice that rolls down like waters, and righteousness like a mighty stream." But King also drew upon the Gospel of non-violence that he believed would win over the opposition with "the weapon of love," not hate. King steadfastly called for "the beloved community," when the lion would lay down with the lamb. The goal of the civil rights movement, he insisted, "is redemption and reconciliation. The aftermath of nonviolence is the creation of the beloved community, while the aftermath of violence is tragic bitterness."
But since the killing of George Floyd, activists have rightly emphasized King's near-militancy in the latter part of his ministry. As if speaking to the current crescendo of protests against structural racism, King wrote in his posthumous article, "Showdown for Non-Violence," that "if something isn't done to deal with the very harsh and real economic problems of the ghetto, the talk of guerrilla warfare is going to become more real…"
Yet in the same article, King stood firm in his hope that through concerted nonviolent action we could "write another luminous chapter in American history." He went on to say that "all of us are on trial in this troubling hour, but time still permits us to meet the future with a clear conscience."
At this juncture in our nation's history, we desperately need leaders who are also preachers and theologians to speak to the yearning of our souls. Renowned for his groundbreaking development of Black Theology, James H. Cone reminds us how important King's contributions were to the concept of transformative healing. In a 2006 interview with America, Cone was asked about his hopes of a Gospel that could transcend race. Drawing upon his own faith in God and humanity, Cone expressed that through the Gospel we could fashion a new world without white supremacy that is safe for all.
Most importantly, Cone insisted that during King's last year, when both nonviolence and genuine racial justice were threatened, he did not lose hope that "God could make a way out of no way….a divine power of justice at work…" Cone found it truly amazing how King could "sustain his hope for the beloved community at a time when nobody, black or white, seemed to believe in it or care."
Placing his trust in King, Cone envisioned two or three small groups of all races coming together bearing witness to the Gospel's call, not just for racial bonding, but human bonding. As if speaking to those who were critical of Springsteen's spiritual vision, Cone claimed that our nation needs transcendent signs. He asked from where they would come, "if not from the church? And how will these signs be expressed, except by preachers, priests and rabbis?"
Yet, we all have a role to play in transforming our nation, not just the practiced.
By way of analogy, it may be helpful to engage the Reformation principle of the "universal priesthood of all believers" that emerged from Martin Luther's teachings. In his "Open Letter to the Christian Nobility," Luther insisted that "there is no spiritual divide between priests and laity; there is simply 'one estate' to which all baptized believers belong." And because priests are universal, Luther called Christians of every rank, race, and station to proclaim God's Word and serve one's neighbor. In keeping with this expansion of the priesthood, it seems appropriate to universalize this responsibility to all persons of good will, not just Christians. Each of us can proclaim justice and forge relationships across divides in the context of what Luther described as mutual truth and righteousness. The strength of placing faith in each other, no matter how alienated we are, lies in how reciprocal and clarifying it can be. This is true even if there is a power imbalance, for Luther was describing, after all, the relationship between a just God and an unjust community. A common moral stance can be forged if we consider each other worthy of dignity and trust.
To circle back, perhaps Springsteen shows us a similar way forward, without a formal ministerial credential. Certainly Springsteen strives to soothe souls, whether in his emotional performances, or more formally in his recent acoustic guitar-driven From My Town To Yours – Music for Troubled Times Series. Much has already been written about Springsteen's religious ethos and his Catholic background, but it is through his lyrics that we find true companionship. His stories of familial angst, factory work, and faded relationships are also our stories. Through them Springsteen invites us to spit in the face of these badlands, fight for a better society, come on up for the rising, and join him in the land of hope and dreams.
King lived and died to create this land. In his words, "We have before us the glorious opportunity to inject a new dimension of love into the veins of our civilization. There is still a voice crying out in terms that echo across the generations, saying, Love your enemies, bless them that curse you, pray for those that despitefully use you…This love might well be the salvation of our civilization."
If we share a common humanity, with a universal responsibility to serve, then we must ask: How will King's vision of justice and righteousness come about if not by gathering, with a votive candle, in the tiny chapel, in the middle of our nation? The beloved community awaits our labor. ♦
---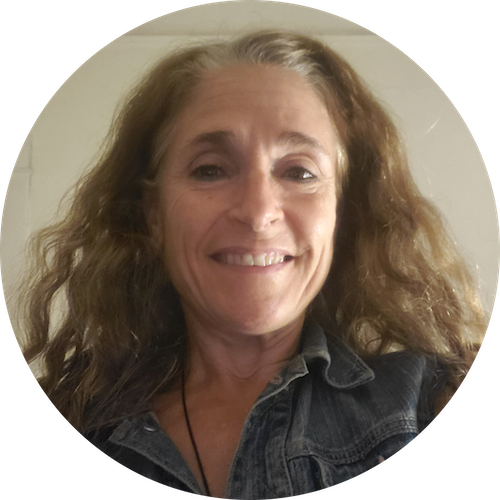 Marguerite Hattouni Spencer is a Senior Adjunct Faculty member of the Department of Theology at the University of St. Thomas in St. Paul, Minnesota, specializing in courses at the intersection of law, religion, and civil rights. She holds an A.M.R.S from the University of Chicago Divinity School and a J.D. from the University of Minnesota Law School.
---
Recommended Citation
Spencer, Marguerite. "A Votive Candle in the Tiny Chapel in the Middle of Our Nation." Canopy Forum, March 16, 2021. https://canopyforum.org/2021/03/16/a-votive-candle-in-the-tiny-chapel-in-the-middle-of-our-nation