---
"Together"
Almas Shaikh
---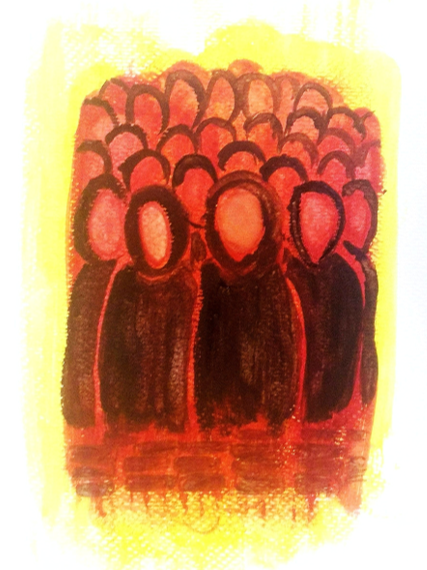 ---
Medium: Water and Acrylic Colors on a 300 GSM Paper
Date: March 2022
Artist's Note: I painted this in early March while awaiting the verdict in the Hijab ban case we had argued before the Karnataka High Court. The court upheld the ban and the same was later challenged in the Supreme Court.
---
This submission is part of our "Clothed in Religion: Law and Religious Attire/Garb" series.
If you'd like to check out other articles in this series, click here.
---
Law and religion conflates intimately with a person's identity. In February 2022, India (until recently seen as a secular melting pot of diversity) banned school girls wearing a hijab attending school. The girls were asked to choose between education and religion, with most discontinuing their education. In a minority religious community like Muslims in India, where education, employment and development indices are already low, denying education is a dangerous trend. Denying education to Muslim women, a marginalized group within the minority, is dangerous. It amounts to silencing a community. This painting showcases the protesting Muslim girls in two forms. Firstly, it shows them as a homogenous stereotype – all Muslim women as wearing the Hijab, as seen by an outsider. Secondly, and contrastingly, it also shows the autonomy of the Muslim women and girls coming together as a form of protest when the ban was initiated. This is a reclamation of their fundamental rights, to live freely, choose independently, and show dignity in the face of prejudice and violence.
---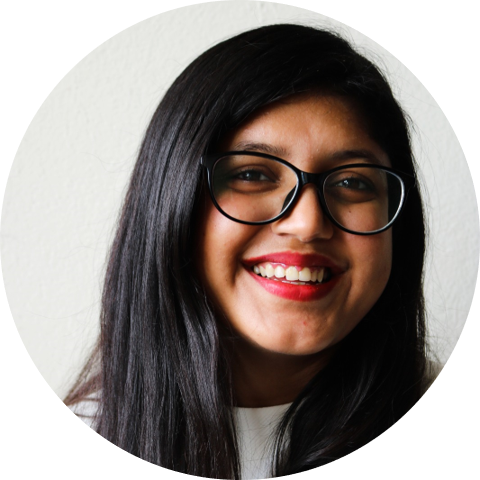 Almas Shaikh is a human rights lawyer from India, currently reading as a DPhil candidate (PRS) at the University of Oxford. She focuses on the role of intersectionality in Indian discrimination law, under the supervision of Professor Sandra Fredman.
---
Recommended Citation
Shaikh, Almas. "Together." Canopy Forum, January 5, 2023. https://canopyforum.org/2023/01/05/together/